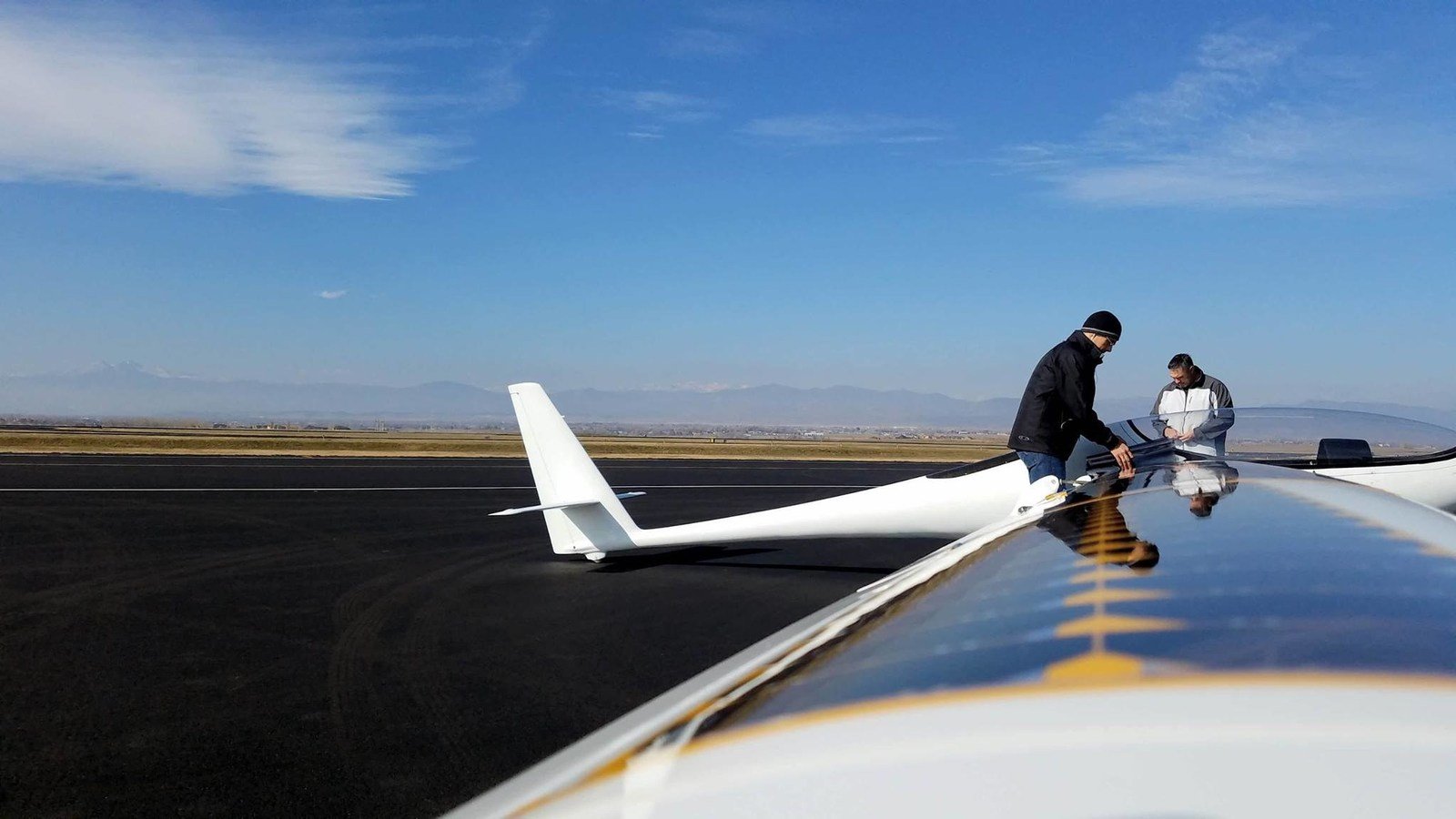 Bye Aerospace StratoAirNet with integrated wings populated with SolAero Solar Cells. Source: SolAero
SolAero Technologies Corp. has announced the successful completion of ground testing of integrated solar wings on Bye Aerospace's medium-altitude, long-endurance, solar-electrical unmanned aerial vehicle (UAV) called "StratoAirNet." SolAero successfully integrated lightweight, flexible solar modules incorporating their state-of-the-art, high-efficiency solar cell technology onto the wing structure, which was manufactured by Bye. It minimizes add-on mass and preserves the critical laminar flow surface of the wing.
StratoAirNet is a lightweight, carbon composite construction, aerodynamically efficient aircraft. The solar-electric UAV has a payload capacity of up to 70 lbs, enabling substantial capability with multiple sensors at altitudes of up to 35,000 feet.
The initial StratoAirNet 15 prototype (with a 15-meter wing) can be optionally piloted to enable rapid qualification of consumer payloads without FAA airspace restrictions that can slow UAV payload development and deployment. With a test pilot in the prototype aircraft, solar, battery and propulsion system maturity, preliminary flight performance evaluation and auto flight control optimization is accomplished at a faster pace, with greatly reduced risk.
To learn more about this ground testing, visit SolAero Technologies.