Power Semiconductors
A Roadmap for SiC Power Modules and Diodes
24 August 2017
Sponsored content
The continual drive for greater efficiency and power density in power conversion systems is leading to the expanded use of silicon carbide (SiC). This wide-bandgap semiconductor has a dielectric breakdown capability 10 times that of silicon with excellent thermal conductivity. These attractive material properties enable the manufacture of SiC power devices (MOSFET switches, Schottky diode rectifiers, and power modules) with low conduction and switching losses when compared to the incumbent silicon (Si) technology. Applications for SiC power devices are diverse, ranging from server power supplies to railway electrification to solar inverters and electric vehicles. Designing in SiC enables increased energy efficiency and power density, while reducing system size, weight and bill of materials cost.
Developments
Wolfspeed's new SiC power module assembled with SiC MOSFETs and Schottky diodes meets or exceeds the harshest environment qualification testing for simultaneous high humidity, high temperature and high voltage conditions, making them ideal for most outdoor applications. The new SiC module, rated for 300A and 1.2kV blocking, was stressed at 85 percent relative humidity, 85°C ambient temperature while biased at 80 percent of rated voltage (960V).
Testing
Failures experienced with silicon-based power electronics in the railway and automotive industries have resulted in stricter reliability demands on suppliers of SiC components. Because SiC technology is new to many manufacturers, testing failures may be perceived as a weakness, which may cause design engineers to be resistant to applying SiC devices in their designs.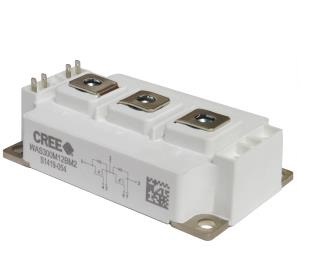 Figure 1: Wolfspeed's SiC 1.2 kV power module designed for simultaneous high temperature, high humidity and high voltage operation. (Source: Wolfspeed)The level of qualification testing required by automotive manufacturers is more stringent than standard qualification conditions – they are performed under higher stress conditions, and automotive qualification requires a significantly larger sample population. These conditions contribute to a statistically higher chance of failure during qualification testing — designed to weed out those devices that are not rugged enough for the rigorous automotive environment. Wolfspeed's family of 600V and 650V Schottky diodes have been successfully qualified to meet these more rigorous standards, and Wolfspeed is actively moving toward qualifying a larger portfolio of diodes and MOSFETs in order to satisfy customer demand for this capability.
Applications
Outdoor applications in renewable energy, transportation and other sectors have emerged where SiC devices are required in order to achieve system size, weight, efficiency and cost targets. One such example is the design of solar power conversion systems, as developers are beginning to realize the need for SiC and the technology's attendant benefits. The efficiency gains, system cost decreases, and system size reductions required to remain competitive in the field of solar power generation are attainable with SiC components. System designers who embrace this technology are gaining market share by challenging the pre-conceived notions of risk associated with adopting such new technology.
The presence of moisture under bias has always plagued electronic products, particularly in outdoor applications. The issue is particularly complex for power modules in high voltage applications, because the open exposure of the chip surfaces and active regions leads to more rapid humidity-induced degradation under high bias. The ultimate failure mode is a loss of high-voltage blocking capability due to typical failure mechanisms associated with electro-chemical migration and extended corrosion. These challenges for silicon power devices are heightened for SiC, due to the catalyzing effects of electric fields an order of magnitude larger than silicon, as well as higher power densities, both of which exacerbate these failure mechanisms.
Wolfspeed's new SiC power module has demonstrated electrically stable, long-lifetime performance under a new high humidity, high voltage testing protocol. The devices are constructed with high thermal conductivity aluminum nitride substrates and optimized assembly methods to meet industry thermal and power-cycling requirements.
To accelerate adoption of SiC, it is necessary to continue to educate end-users about the benefits at the system level and to support designers in the use of these new devices. To this end, Wolfspeed has launched SpeedFit, a SiC-dedicated online design simulation tool to simplify the designer's task. The program allows power electronics design engineers to simulate and evaluate the performance of SiC-based power circuits and to aid in the selection of the optimum SiC devices for each application. The simulator is free to use and in a matter of minutes can quickly demonstrate the performance gains possible when designing in SiC Schottky diodes and modules.
Performance
Ongoing improvements in device design and assembly practices will ensure reliable performance of SiC devices under harsh conditions, and SiC component and module manufacturers need to focus on these activities if they want to see increased adoptions of SiC devices into outdoor applications. Some examples include:
• Prevent moisture from getting in to the vulnerable regions of the device by building a better moisture barrier.
• Engineer a lower field that minimizes the potential for moisture-enhanced device degradation.
• Conduct accelerated tests, based on industry-accumulated data, at the die level to verify performance and identify potential weaknesses.
• Improve process and quality controls to eliminate defects.
Finally, the industry as a whole needs to address mainstream acceptance issues so that manufacturers see SiC as an enabler of next-generation renewable energy, railway, and automotive systems. The benefits enabled by SiC technology, the continuous performance improvements, and the cost containment of SiC power devices will fuel the implementation of SiC in different applications.
Find Free Electronics Datasheets