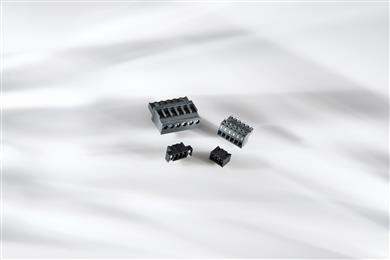 Surface mount BUCHANAN connector seriesTE Connectivity (TE, (NYSE: TEL), the $12 billion global technology leader in connectivity and sensors, announced the introduction of two-piece pluggable connectors with surface mount technology. The BUCHANAN WireMate connector series includes headers and mating plugs in vertical and right-angle configurations.
Applications for this novel connector series include HVAC equipment, control systems, industrial lighting, elevators, escalators and general security systems. Manufacturers who plan to move to SMT technology will find these series a suitable replacement. The series is available in two sizes: 3.4 mm and 5.0 mm centerline. The first accepts 30 – 16 AWG and is rated to 8A at 300V, while the 5.0 mm centerline accepts 26 – 12 AWG wire gauge rated at 15A or 10A at 300V.
For more information contact the Product Information Center at +1 800 522 6752 or visit http://www.te.com/usa-en/about-te/news-center/buchanan-wiremate-smt-npi.html.