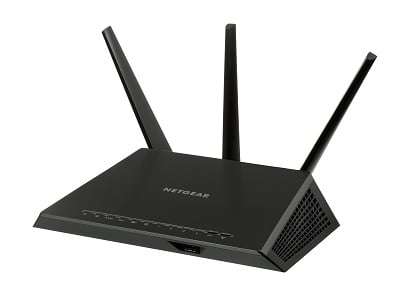 Wireless modems are entering a new arena. As manufacturers hit the market with newer devices that feature the latest wireless standards, the list of devices supported by internet service providers (ISPs) is growing. Purchasing the new device is easy, but understanding the wireless standards and security protocols supported will go a long ways in helping you make the correct choice.
Wi-Fi Standards
The Institute of Electrical and Electronics Engineers (IEEE) introduced the wireless local area network (WLAN) standard 802.11 in 1997. It debuted supporting a maximum network bandwidth of just 2 megabytes per second (Mbps), which is too slow for most applications.
Following its inception, the first active standards deployed included 802.11a and 802.11b. These two standards were released concurrently, one (802.11b) geared towards home networks designed to operate at lower frequencies (2.4 gigahertz), and the other (802.11a) made available to business networks operating at a higher frequency band (5 gigahertz).
Early on it was apparent that the higher-frequency standard was limited by range. Even though 802.11a supported bandwidths up to 54 Mbps, significantly more than 802.11b which clocked in at 11 Mbps, the next standard, 802.11g, would adopt the lower frequency band and match the bandwidth of 802.11a at 54 Mbps.
The failure of 802.11a was due to its limited range. Even though household appliances like microwaves, cordless phones and other appliances interfere with the 802.11b's 2.4 gigahertz band, its extended range made it more useful.
Today 802.11a/b/g are all considered obsolete. 802.11n, released in 2007, is an active wireless standard that began the migration back to 5 gigahertz, and it is also backwards compatible with 2.4 gigahertz devices and all pre-existing standards. It boasts bandwidth speeds up to 450 Mbps and supports multiple input, multiple output (MIMO) and beamforming technology, which helps increase both bandwidth and range.
Next Generation Gigabit Wi-Fi
The 5th generation Wi-Fi standard 802.11ac released in 2013 provides bandwidth speeds up to 1.3 gigabits per second (Gbps); it is also referred to as gigabit Wi-Fi. This is achieved by expanding the number of data streams incorporated in MIMO technology, by increasing the channel bandwidth and by incorporating a new modulation scheme, 256 quadrature amplitude modulation (QAM).
802.11ac can support eight antennas at speeds in excess of 400 megabits each, whereas wireless 802.11n supports up to four antennas at speeds up to 100 megabits each. The 802.11ac standard also incorporates wider channel bandwidths up to 80 to 160 megahertz. The 256 QAM modulation scheme (256 QAM) is 1.33 times faster than its predecessor, 64 QAM.
Theoretically, speed is directly proportional to the number of spatial streams and the channel bandwidth, while the modulation scheme also factors in. Doubling the channel bandwidth, however, reduces range, and the increased number of spatial streams requires more antennas.
Advanced beamforming deployed in 802.11ac is part of what makes 5 gighahertz work. The 5 gigahertz band was traditionally limited by range. However, through the use of beamforming technology, a core component of 802.11ac wireless devices, each device incorporates a sounding function, and the antenna can send a directional signal that allows 5 gigahertz to operate over a greater range.
Home networks can benefit from the new 802.11ac if the WAN bandwidth exceeds the limitations of 802.11n, if the home network needs to operate over extended distances, and if networked devices support the 802.11ac standard. Newer devices, like cell phones, tablets and laptops will support 802.11ac. If networked devices don't support the standard, a next-generation Gigabit Wi-Fi modem will not be useful.
External antennas are making a comeback in large part due to the 802.11 ac standard. With up to 8 antennas interfacing with a single device, approaching theoretical speeds is possible if the modem is effectively transmitting a strong signal. Dual band modems are also more common as users can segregate higher bandwidth devices capable of streaming ultra-high definition video from lower tech devices that can interface with 2.4 gigahertz.
Security Protocol
If a home network is geared to provide access to concurrent users or devices it also makes sense to understand how to best safeguard data. Wireless devices use a security protocol to encrypt data and limit access to the network.
Wired Equivalent Privacy (WEP) was the first security algorithm available for IEEE 802.11 wireless networks. Since its inception, the computing power of mobile devices has increased significantly, and the numerous security flaws pertaining to the WEP standard can be easily exploited. In 2005, the FBI gave a public demonstration where WEP passwords were cracked in just minutes with free open-source software.
WEP was officially retired by the Wi-Fi Alliance in 2004. It was superseded by Wi-Fi Protected Access (WPA) in 2003, which only served a short shelf life due to vulnerability issues stemming from the associated Temporal Key Integrity Protocol (TKIP). TKIP, a core component of WPA, showed signs of vulnerability as WPS hackers are able to gain access to a network without breaching the 246-bit passcode.
The existing security protocol, WPA2, addressed the shortcoming of all pre-existing security protocols. It is worth noting, however, that older devices may not function with the new Advanced Encryption Standard (AES) associated with WPA2. Running a network with backwards-compatible encryption keys WPA2-PSK (TKIP) imposes a security risk.
All new wireless modems and routers that bear the Wi-Fi trademark are mandated to carry WPA2 certification. So, while this might not be selection criterion for a new wireless router, it serves as a reminder that outdated electronics fail to safeguard data. Users should validate that they are using a WPA-AES security protocol on their home networks, whenever possible.
Resources
802.11ac: The Fifth Generation of Wi-Fi, Technical White Paper
The Features That Matter on Your Next Router (and the Ones That Don't)