The other day, I was watching an old re-run of Shark Tank. During the show, there was a product pitched that interested and freaked me out at the same time. David Hegarty was presented as the owner and creator of Fixed, a free app that is essentially a pocket lawyer which helps the user argue out of basic tickets like those for speeding or parking. The Sharks didn't offer Hergarty anything, but the app made me think: is technology like this the future of the law industry?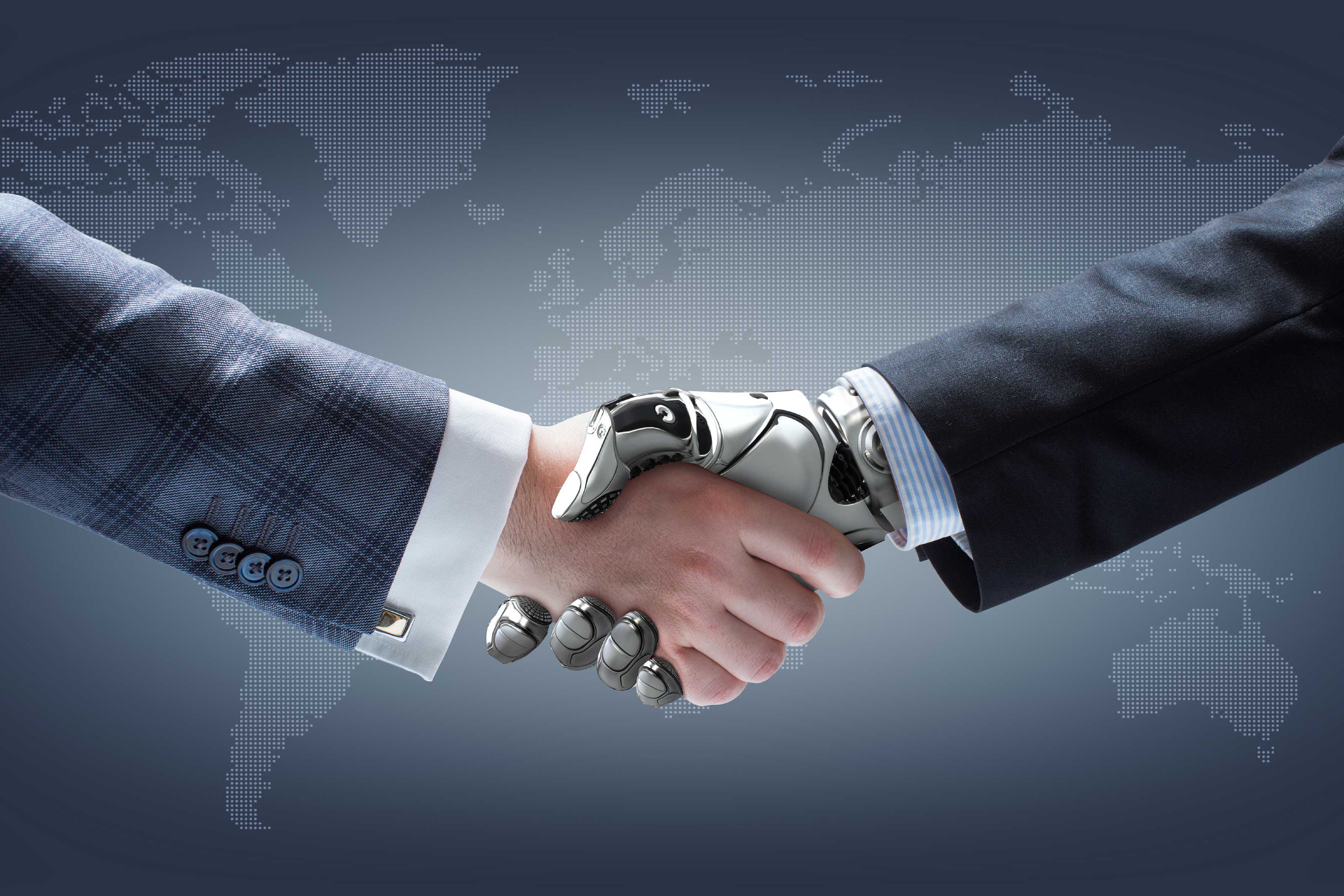 (RAVN)
Fixed isn't the only artificial intelligence (A.I.) lawyer on the market. British entrepreneur Jasuah Browder has released a chatbot called DoNotPay, providing research and legal advice, which he boasts is the world's first robot lawyer. Law firms are starting to adopt A.I. technology like the bot into their workforce. ROSS Intelligence has deployed their A.I. technology in a few law firms in the U.S., having it search any case and advise lawyers on how it may be relevant to a current case. ROSS is a learning technology that uses the same supercomputing power that IBM's Watson operates on. It searches through large amounts of data and learns how best to serve the law firm over time.
Technology like this could be a great asset for law firms. Hiring a lawyer is incredibly expensive – 80% of Americans who need a lawyer can't afford to hire one. This could lead to people receiving longer sentencing, being charged for a crime they didn't commit, or being assigned a lawyer who is not properly trained or motivated to fight for the case. If law firms started to integrate more A.I. in their daily practices, fees would drop dramatically. They wouldn't have to pay humans to do the research and grunt work and law firms would be able to charge lower fees. A.I., like ROSS, would help out of work lawyers and firms use ROSS to work from home, in a private practice, creating an affordable option for clients.
A.I. could be great for law firms and both parties in court. The unlimited information at the robot's disposal would be a huge asset for fighting a case. But I have some reservations. The information is great, there is no denying that – but where do we draw the line? Will technology reach a point where human lawyers are eradicated from court completely?
There is no guarantee that technological advances will stop at robot lawyers. It is feasible that technology could advance to robot judges and a robot jury. A diverse jury of peers is very important to a case because it offers a human perspective. Robots don't have the same emotional capacity as humans. If technology progresses to a robot jury, it's likely that emotions will be removed from the court. Another problem is that A.I. technology is very expensive. Right now, only the law firms with the most money can afford this technology, giving them a huge advantage.
While I have those reservations about A.I. in the court system, I believe that – as long as we don't depend solely on it to do all of our work for us – it could be an incredible resource. Humans have a limitation to how much work they can do and are prone to error. When an A.I. system is adopted, the percentage of research error drops and the speed and accuracy is a huge asset. But in order for this technology to be properly used, it needs to be available for everyone. There can't be an elite force of law firms who have this technology at their beck and call. If one law firm in a city is using A.I., all law firms in that city should be provided with the same technology.
A.I. is definitely a huge asset, but one that needs to be accessible for everyone. We cannot allow this technology to completely replace humans. It needs to be treated as an asset rather than a replacement.