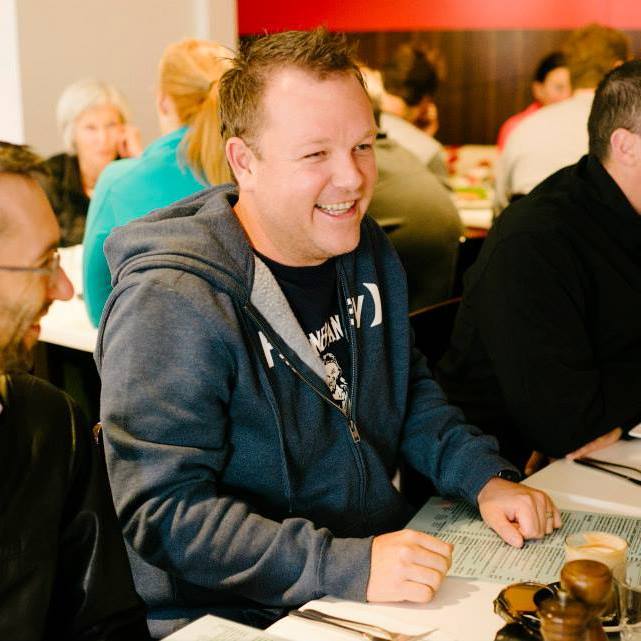 Matthew Schmidt, creator of the ControllerX Smart Switch.You're a parent. You're into do-it-yourself electrical projects. But you're also concerned about safety.
Meet Matthew Schmidt, creator of the ControllerX Smart Switch, designed to provide more safety and flexibility to Arduino and electrical DIYers. Schmidt says he put off multiple electrical projects involving higher voltage wiring, not wanting to himself, his family or home at risk.
"I had my first Arduino and a thermometer (thermistor) and wanted to turn a chest freezer into a beer fridge — without going into the wiring of the freezer, the easiest way is to turn the power on/off when it reached the right temperatures (-1° C)," Schmidt explains. "The only way to achieve it was to solder the high voltage wiring, or put together kits that voided my insurance. I thought there had to be a safer way, but couldn't find one on the market — so I thought about making one."
Schmidt hit the same high voltage-switching problem with his water pump — nothing safe, nothing easy. "Pumping water is what gave me the idea for the next part of ControllerX Smart Switch — monitoring the current that is being used by the end appliance," he says. "If you know your pump is meant to operate between 2 and 3 amps, then you can put operational parameters around it — and if the pump draws more power than expected, it is programmed to cut off before it burns out."
The device is presently a working prototype that will launch on Indiegogo.com later in July. It provides a safe housing device to control the switching of electrical appliances, whether in the home, in the office, or on the farm. It also enables users to bring their own sensors and formulate tailored conditions for switching electrical projects on or off.
According to Schmidt, the possibilities are endless. The device detects when he has excess solar power, for instance, and sends a notification to his smartphone to turn on his washing machine or dishwasher. He also uses it to operate a remote pump to move spring water around his farm, which he can do by schedule, sensor or wireless technology; the device notifies him if the pump runs dry or suffers a fault.
ControllerX Smart Switch features:
Turn on and off higher voltage wall power 110 VAC through 240 VAC (up to 15 amps) using Arduino/Raspberry Pi/Ultra-low voltage devices (MCUs)
Control switch with voltages from 3.3 VDC
Inbuilt DC power supply for powering MCUs
Current sensing output published as voltage (up to 15 amps)
Operational environment ~0-140° F
Microcontroller housing can hold MCU and 2-4 shields
Replaceable IEC electrical cords
Safety features:
Surge protection on 110-240 VAC circuit
Overload protection on all circuits
High and low voltage separation (+5000 Vrms)
DC power supply short-circuit protection
"We are really looking forward to seeing the DIY/Maker community engage with the product, which is why we have selected crowdfunding to help us reach out and build a truly global community innovating and sharing with the ControllerX Smart Switch," adds Schmidt. To stay in the loop about upcoming launch details, just click "like" on the ControllerX Facebook page.