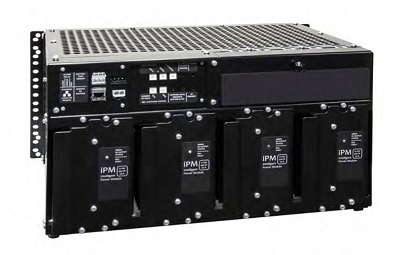 (Source: Eagle Eye Power Solutions, LLC)
Eagle Eye Power Solutions' BC-2200 Modular Float Battery Charger and Power Supply incorporates redundant intelligent power modules (iPMs) to ensure reliability for high availability/uptime applications.
The 400 watt iPMs are available with 12-Vdc, 20-amp or 24-Vdc, 10-amp rated outputs. The incorporation of multiple iPMs in a single chassis allows the unit to continue to operate even if the user interface module fails.
The charger is compatible with vented lead-acid (VLA), valve regulated lead-acid and nickel-cadmium (Ni-Cd) batteries. It features industrial switch mode technology, is housed in a rugged industrial chassis that is available in two, four-slot configurations and is naturally convection cooled.