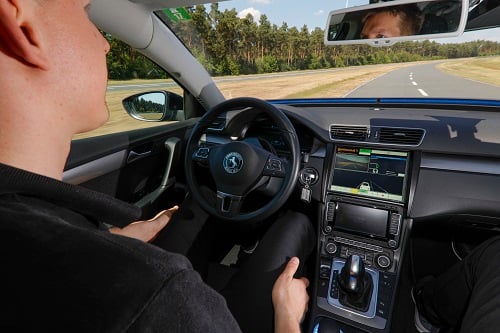 Continental is enabling automated driving and intelligent technologies to take over more driving functions. Source: ContinentalContinental has joined a collaboration between BMW Group, Intel and Mobileye to accelerate autonomous driving by establishing a new cooperation model to provide scalable solutions for the automotive industry.
BMW, Intel and Mobileye bundled their resources in July of last year for production of fully automated BMW vehicles by 2021. Continental says it is focused on functional development and integration of automated systems including driver monitoring and motion control, as well as simulation and validation of the functions.
"We have already had very good experience in working with the BMW Group through jointly successfully completed development and series projects," said Frank Jourdan, member of the executive board of Continental AG. "Contributing development and integration for the partnership is a recognition of our extensive competence in the field of automated driving. The cooperation with the core partners involved represents the unique opportunity to drive ahead and get this technology of the future to our roads more quickly."
Continental says the complexity required for automated driving are enormous. Continental says it will bring to the development group products and services such as surrounding sensors, environment model, driving functions, system architecture, functional safety, control units, brake systems, tires, powertrain systems as well as systems for human-machine dialogue and system validations.
Continental says it is also bringing to the table its strong presence in advanced driver assistance systems (ADAS) including multi-function cameras, for fish-eye cameras with surround view, as well as short range and long range sensors. This includes high resolution 3-D LiDAR technologies as well as central control units for assisted and automated driving.