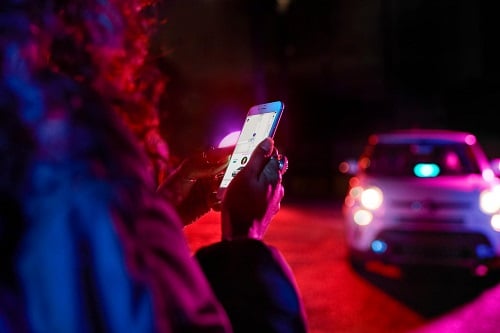 Lyft plans to have its vehicles based on 100% renewable energy by 2025. Source: Lyft Ride-hailing service vendor Lyft has detailed its plans to reduce carbon emissions from the transportation system as part of a commitment to the Paris climate agreement.
Lyft says its new goals include providing at least 1 billion rides per year using electric autonomous vehicles by 2025 through its shared platform — that may include vehicles and technology from nuTonomy or Google's Waymo or General Motors, who the company signed a $500 million agreement with.
Lyft says it wants to help the U.S. remain on track to meet the goals of the Paris accord, which U.S. President Donald Trump backed out of two weeks ago. The company is bringing on board Paul Hawken of Project Drawdown in order to advise Lyft on a climate action strategy that will allow the company to take leaps in sustainability.
In addition to the 1 billion rides, Lyft says it wants its vehicles to be powered by 100 percent renewable energy and its agreement with NuTonomy for autonomous vehicles in Boston is part of this strategy. Lyft says this strategy will reduce CO2 emission in the U.S. transportation sector as a whole by at least 5 million tons per year by 2025.
Lyft says ridesharing along with self-driving cars will enable electric vehicles to gain a significant portion of the overall car population in the next 20 years. Currently, electric cars only represent 0.2 percent of the cars on the road today.
Lyft says this is because personally-owned vehicles are being underutilized at an average time of only 4 percent. In comparison, Lyft vehicles would be used to jet people back and forth while an owner was not using their vehicle. In this case, a Lyft electric autonomous vehicle would be utilized more than 50 percent of the time.