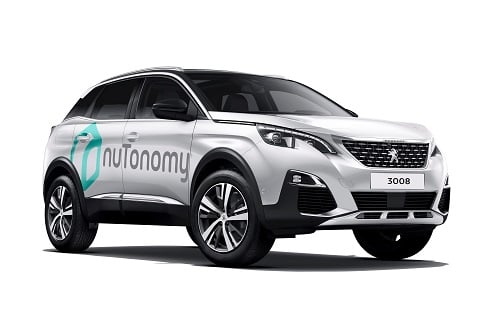 NuTonomy's self-driving vehicles will be used in research and development in conjunction with Lyft. (Source: NuTonomy)NuTonomy has been working with partners to develop self-driving vehicle technology and just signed an agreement with Lyft, the ride hailing service, to gain research and insight into how the technology interacts and communicates with riders.
NuTonomy has also released a video of a trial in Singapore during a typical day in one of the cities, showing the autonomous vehicle navigating streets, stopping at lights, yielding to pedestrians and more. While the passenger isn't sure about the self-driving technology and keeps his hands right at the wheel at all times, it shows the potential of what a self-driving car is capable of and why the technology is being billed as the next great thing in the automotive market.
Under the partnership with Lyft, the R&D efforts will take place in Boston, where NuTonomy has been testing its self-driving electric cars since the beginning of 2017. A NuTonomy engineer rides in the vehicles during testing to observe system performance and assume control if needed. NuTonomy has also been conducting road tests and public trials in Singapore where it plans to launch a self-driving mobility-on-demand service starting in 2018.
The partnership will also look into aspects of ensuring a passenger's comfort and safety during an autonomous vehicle ride from the routing and booking to the performance of the driving system.
Following the initial phase of the partnership with Lyft, the companies will consider expanding the deal to see if additional learning and data is needed for performance and features of self-driving on-demand service as well as how the service could be deployed in cities to tackle urban driving.