Palo Alto Innovation is launching their new clock, the Sandman Doppler, on Kickstarter. The Doppler is an upgrade on the original Sandman Clock.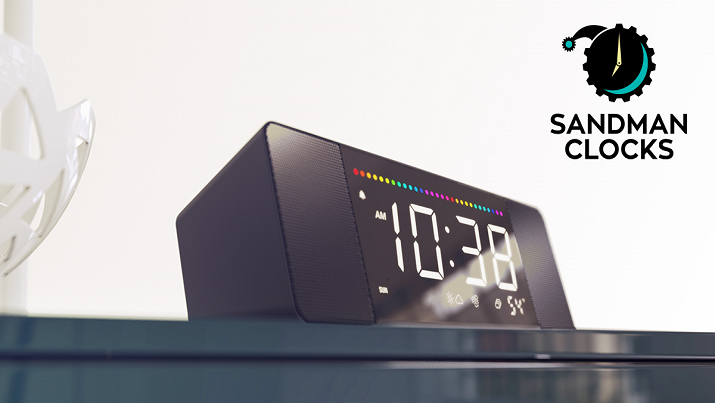 The Sandman Doppler clock/USB port. (Source: Palo Alto Innovation)
The Doppler has many upgraded features. It can connect to the Wi-Fi and in your home, which opens up a lot of features. It can connect to with Amazon Alexa through the Wi-Fi. With Alexa, you can set alarms, ask questions, listen to music and more. The Doppler also has a dashboard where you can check your calendar, watch your stock prices and the weather report. It even has an option to turn that dashboard off. The Doppler also has BlueTooth connectivity that allows you to play music from your phone without having to plug it in. All of these features can be controlled with the Doppler app.
There are six USB ports in the Doppler, so you can charge up to 6 devices using USB, keeping them organized with the built-in cable organizer. It has stereo quality speakers. You can customize the LED lights that display the time and dashboard to teal, ochre, fuchsia or flashing all three. There are two customizable buttons on the top of the clock, which you can set to sync with many different apps. Some of the options include Play Pandora and Change Lights Red, Close Garage and Lock front door. It even works with the Dominos and Lyft apps.
There are new technologies being developed all the time. One of the new developments is the USB-C. These new USBs are smaller and rounder than the old USBs. You can purchase a USB-C attachment and switch out three of the six USBs for the USB-C, so if any of your future devices have USB-C, you won't have to buy a completely new clock.
The Kickstarter for this product launches on July 10. To learn more about this clock before the Kickstarter starts, click here.