An electric car is not necessarily sustainable and environmentally friendly if it is charged using power that has been generated by fossil fuel plants. In these cases it does not make any contribution to diminish global climate warming. Trying to overcome this problem, researchers at the TU Delft University of Technology in Delft, The Netherlands, together with Power Research Electronics B.V. developed a very fast charger that is used to charge electric vehicles directly from solar panels. Not only you can connect your roof panels directly to your car, but the energy of the electric car battery can be used to supply power to your house, as is depicted in the diagram.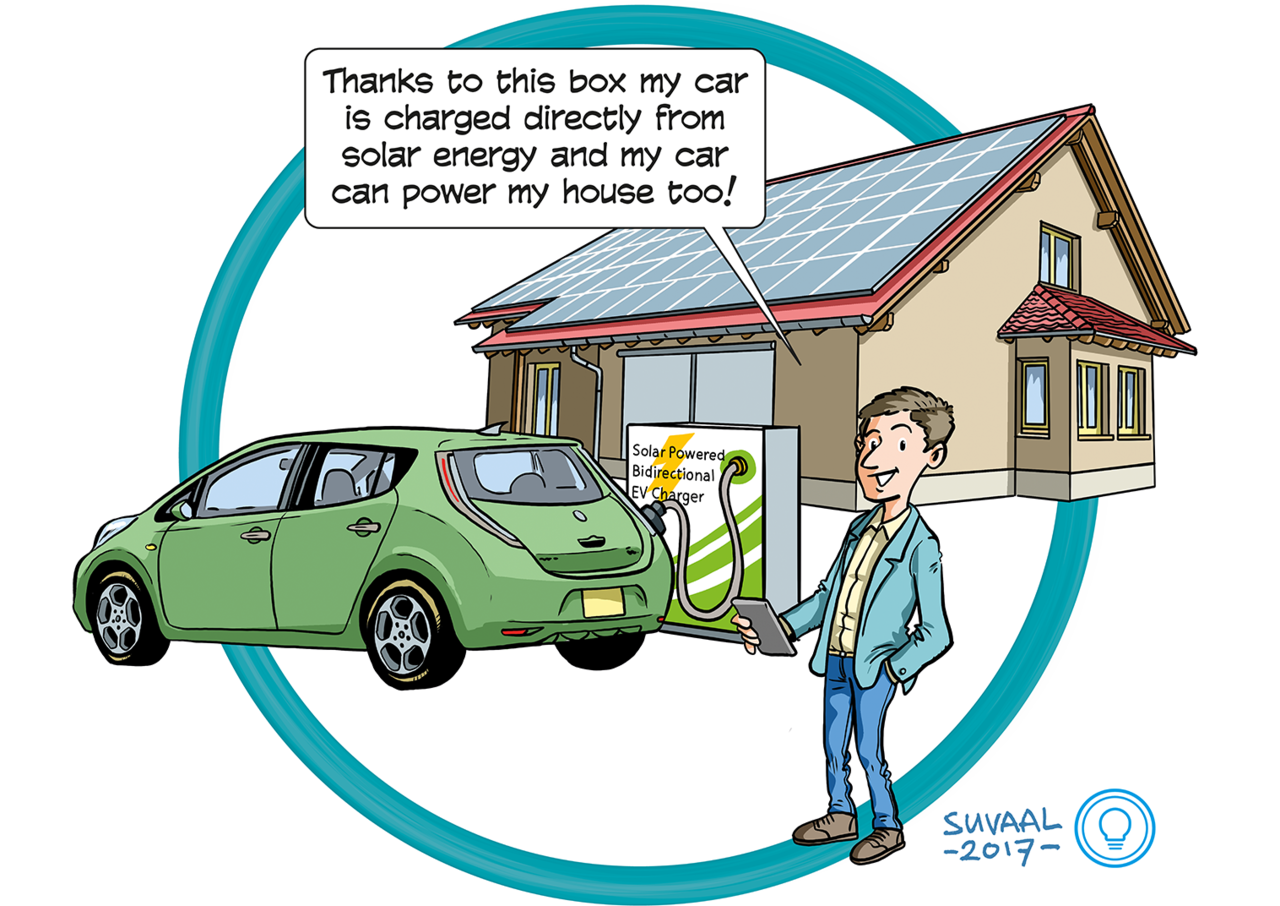 (Source: Delft University)
"Solar panels generate direct current and this normally needs to be converted to alternating current before you could use it to charge an electric car," says TU Delft's Prof. Pavol Bauer. "With our charger (10 kilowatt), that is no longer necessary, which marks a major step forward. In the Vehicle-to-Grid-system, you can also go in any direction, depending on which is preferable at the time," continues Bauer. "This means you can also supply your home with power from the car battery. In addition, it is also possible to deliver electricity back to the grid, but that first requires conversion into alternating current."
The company expects to have the chargers commercially available by the end of this year, and they can be chained together by connecting several chargers and solar panels. This arrangement will enable technology parks and even residential sections to supply solar electricity without having to "send" it to the electrical grid. The system, as tested today, has the advantage of being a smart system. "We take information and predictions about the current situation on the electricity market into account. To a certain extent, it is possible to predict the supply of solar energy. If there is an oversupply of solar power, the price will fall (and vice versa). Based on that, you can opt for the smartest energy-consumption strategy."
Very smart, indeed!