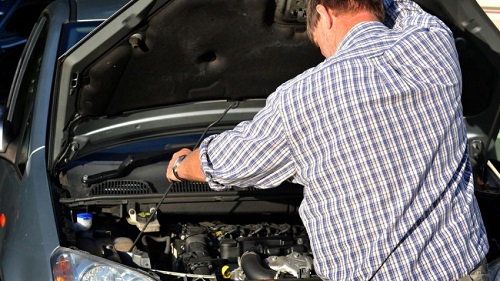 The goal of the project is to extend the life of EV batteries as well as lower cost of energy storage. (Source: Powervault)Car maker Renault is partnering with home battery house Powervault to re-use electric vehicle (EV) batteries for in-home energy storage units.
The partnership says the collaboration will reduce the cost of a Powervault smart battery unit by 30 percent in order to bring home energy storage to the mass market in the U.K. Powervault is placing 50 trial units powered by second-life batteries from Renault in homes that already have solar panels installed.
The goal of the trials is to collect data on the performance of the second-life batteries as well as customer reaction to the home energy storage market to develop a mass-market strategy. The second life trial will begin in July and last over the period of 12 months.
The Powervault units store and use the solar energy generated from solar panels to power the home during on-peak energy times in order to save homeowners costs, but also to provide energy in the case of a power outage. The energy storage units power during off-peak times and then are available for use when electricity is in most demand and costs the most.
The partnership is designed to not just reduce the cost of the production of energy storage batteries but provide a path toward extending the life cycle of Renault batteries before they are recycled. While batteries used in electric vehicles have a lifespan of about 8 to 10 years, the batteries still have enough life inside them to power stationary applications. Inside home energy storage systems, Renault says the second-life batteries are estimated to have an additional 10 years of life.