In the past, robots have not been easy for the average user to operate. Roboticists currently use a computer screen and a mouse to control six degrees of freedom, three virtual rings and adjust arrows to position a robot and operate it to perform a task. This type of operation is fine for the average roboticist who understands robots, but for someone who isn't a robot expert, it is a very complicated system.
Researchers at the Georgia Institute of Technology have designed a new, simple, efficient system that doesn't require any major training. The user points and clicks on an item, chooses a grasp, and the robot does the rest. Two clicks and you're done.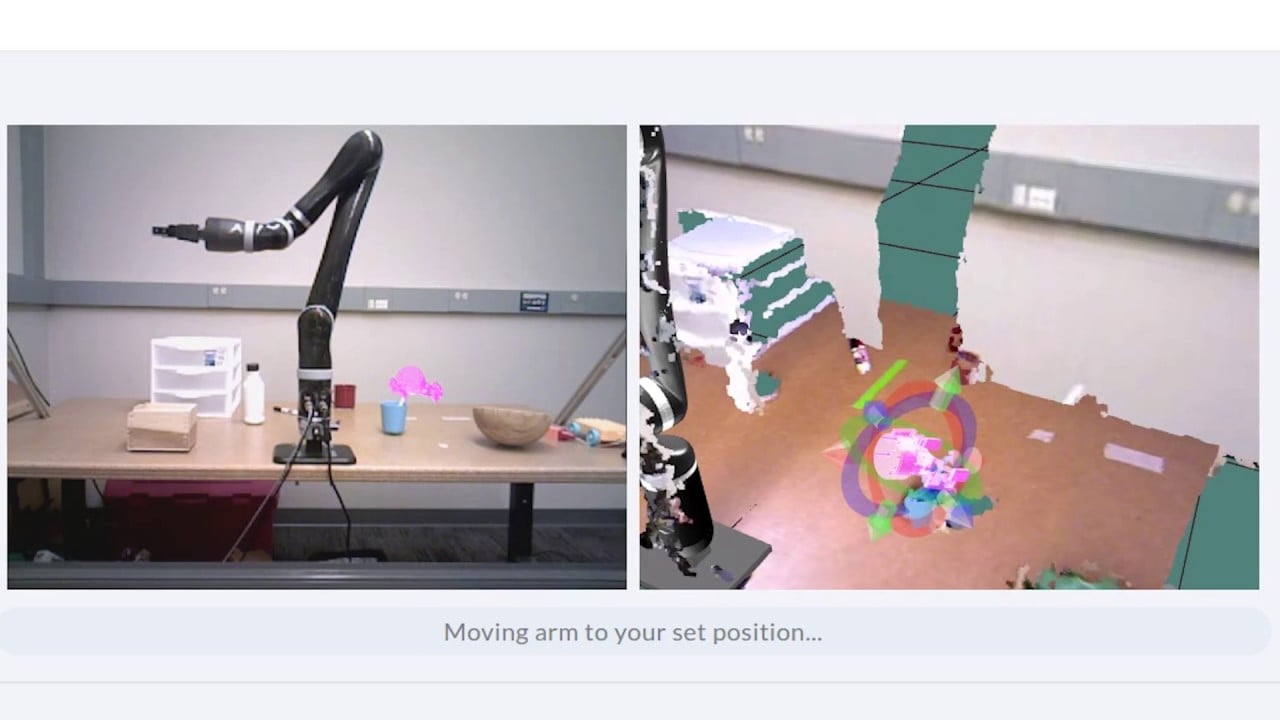 New interface allows more efficient, faster technique to remotely operate robot (Georgia Tech)
The team tested their new system by observing college students operating the old system, which was a ring-and-arrow system, and the new system, which is a point-and-click system. Research showed that the point-and-click resulted in fewer errors and allowed participants to perform tasks quicker.
The ring-and-arrow system uses a split screen, with the first screen showing the robot and the scene, and the second screen showing a 3-D interactive view. The second screen is where the user customizes the virtual gripper and sends the robot off to go and grab. This system doesn't use scene information and give operators the most control and flexibility possible. But the wide range of freedom and space can be overwhelming to an average person and cause an increase in errors.
The point-and-click doesn't use any 3-D mapping. The only view that the user has is a camera view. This is a simple interface. The user clicks on a region of an item and the robot uses an algorithm that analyzes the object's surface geometry and determines where the gripper should be placed. Then the computer suggests a few grasp options to the user, the user decides on one and the robot starts working.
This point-and-click method shifts the burden of operation from the user to the algorithm, which in turn lowers the number of mistakes. Research has shown that college students perform a task around two minutes faster when using the point-and-click method rather than the ring-and-arrow method, with only one mistake per task. In this observation, ring-and-arrow resulted in four mistakes per task.
This study was partially supported by the National Science Foundation Fellowship and the Office Naval Research. The interface has been released as open-source software and was presented in Vienna, Austria, March 6-9 at the 2017 Conference on Human-Robot Interaction (HRI2017).