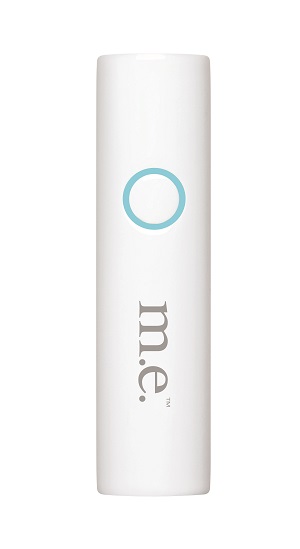 The m.e. audio accessory. Image credit: KAI Technology KAI Technology, Inc. has released a new VR music/audio accessory that improves the sound quality and audio experience from any audio source.
The device, called m.e., is smaller than a lip balm container and was engineered to hear every sound, instrument and note by just plugging it into an audio device. The device boosts volume, enhances bass, mids and highs without noise or distortion, features smart on/off capabilities to preserve battery and adds a "live" dimension and depth to the overall stereo mix.
KAI says the device is good for use with car stereos, smartphones, game consoles, VR headests, TVs, PCs, powered speakers, Skype, Netflix, DJ systems, DAW mixers and in-flight entertainment.
The m.e. device is shipping now and KAI will be demonstrating the device at this week's Internet of Things World in Santa Clara, CA.