The first in a new line of cost-effective high performance portable gas monitors being introduced by Scott Safety is the Protégé SG. The reusable single gas monitor is interchangeable to detect 13 gases, providing flexibility when dealing with unknown gas hazards. Smart sensor features include both low power IR and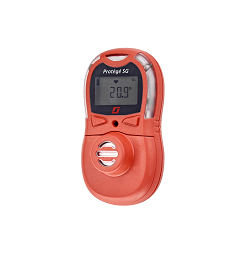 The Protégé SG reusable single gas monitor.electrochemical options.
Swappable sensors are equipped with smart sensor board technology providing automatic recognition of sensor type and relevant information updating on the LCD display while downloading the required calibration parameters.
Launching with the reusable gas monitor is the MasterDock II, a new docking station that will support the Protégé SG and all future portable monitors. The MasterDock II is programmable and has multiple functions, including bumping, calibrating, charging, storing records and printing calibration certificates.
With enhanced connectivity, the MasterDock II can support Ethernet,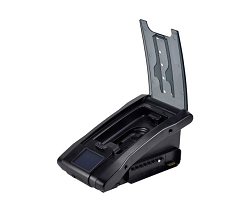 MasterDock II from Scott Safety. Bluetooth, USB and IrDA connections. Up to 10 docking stations can be stacked and networked to bump, calibrate or charge 10 identical monitors or any combination of the Protégé family of monitors simultaneously. With the Portable Gas Detection Application Software, users can configure monitors, store data in a central location and have access to data locally or remotely.