Sager Electronics, a North American distributor of interconnect, power and electromechanical components and provider of value-add solutions, has shared a use case for its supplier NevadaNano's hazardous gas detection sensors in handheld safety monitors. NevadaNano recently entered into a partnership with Blackline Safety, a provider of wirelessly connected gas detection and lone worker monitoring products to oil and gas, chemical, general industry and first responders in a variety of locations where hazardous gases exist.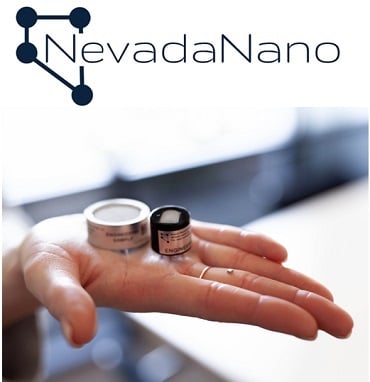 Source: Sager ElectronicsNevadaNano's hazardous gas sensor technology (Molecular Property Spectrometer or MPS) enables Blackline Safety's monitoring products to detect up to 12 hazardous gases simultaneously, and virtually eliminate false alarms. NevadaNano's MPS products also significantly reduce the cost of ownership because calibration is not required — no drift. Blackline's utilization of NevadaNano's MPS technology signals a major step forward for the advancement, reliability, accuracy and cost effectiveness of handheld monitoring equipment.
The sensors are integrated into Blackline's portfolio of cloud-connected G7 connected safety wearables to
simultaneously and accurately monitor the environment for the lower explosive limit (LEL) levels of the 12 most common combustible gases, delivering a TrueLEL reading for individual gases and gas mixtures. Detected gases are placed into one of six classifications that Blackline's G7 streams directly to their cloud infrastructure where it becomes available for interactive visualization in Blackline Analytics.