The next decade will likely include the widespread growth and adoption of the internet of things (IoT), with newer appliances having built-in "smart" capabilities, newer homes built with sensors and lighting that can communicate through Home Area Networks (HANs). It won't be long before there are hundreds of devices in homes, all talking to each other and accessible through voice control via Alexa or Google Home, or through your phone, tablet or computer. Already a quick search for smart devices returns products ranging from outlets, lightbulbs, sensors, and appliances, all of which can be wirelessly controlled and monitored. Ultimately these IoT devices must be connected to each other through a hub. The question is, what language will that hub be speaking, ZigBee or Z-Wave?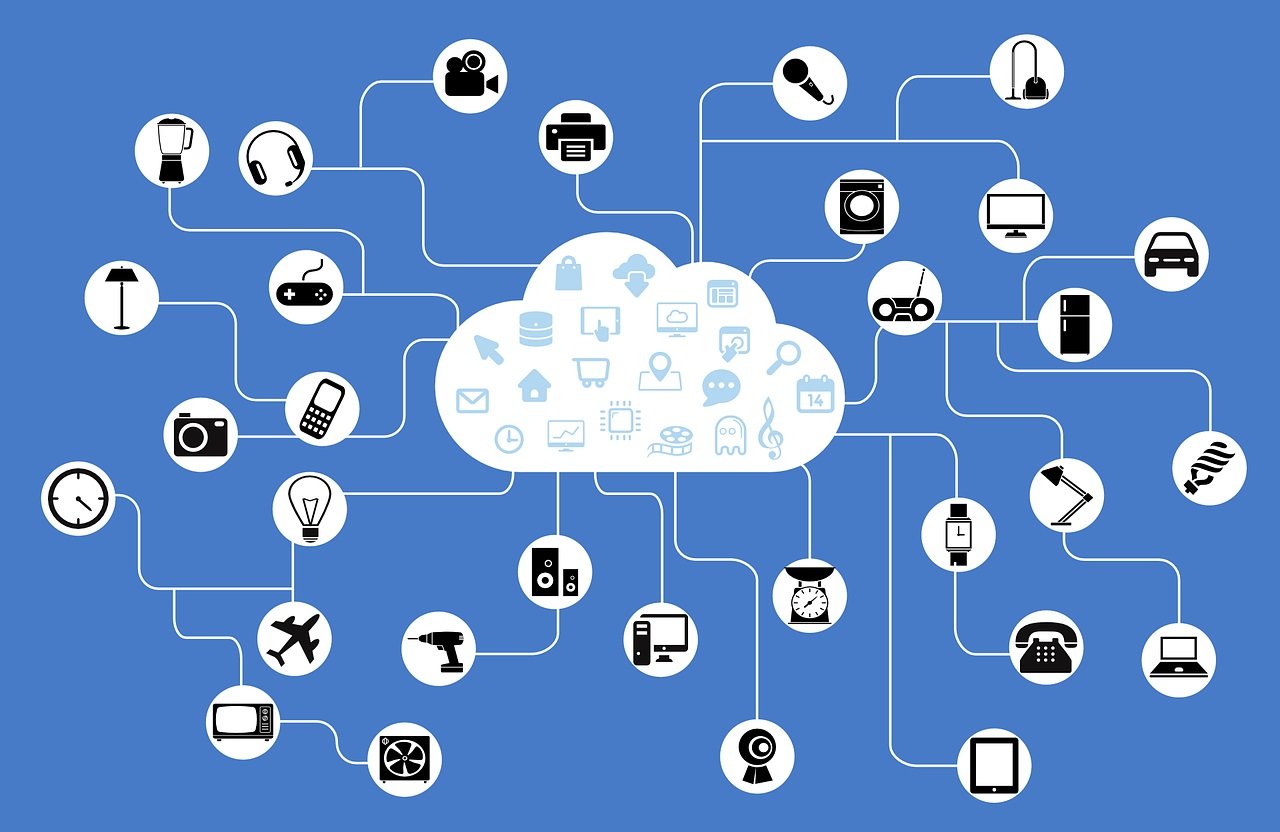 The IoT will revolutionize homes in the next decade. Will ZigBee or Z-Wave be the language behind it?One thing is certain, the HANs of the future will be mesh networks. Mesh networks are networks where the individual devices (nodes) act as relays, passing back and forth data with other devices until the data reaches the hub. These types of networks are useful because they are low power, resilient and inexpensive. The HAN hub doesn't need to directly reach every device, just reach devices that can reach devices that can reach devices, and so on. This means the signal doesn't have to be very strong. Also, since the HANs of the future will likely have over a 100 devices, and thus 100 nodes, the network will be very reliable, since the loss of a single node can be easily circumvented by passing the data along others. Finally, since you don't need a centralized computer coordinating all the signals, the devices can communicate with each other and route and reroute data as necessary, saving plenty in costs. This communication is key and that's where ZigBee and Z-Wave come in. They are the HAN languages fighting it out for IoT communication in the future. So let's take a look at each.
ZigBee
Based on the IEEE's 802.15.4 personal-area network (PAN), of which HANs are a subset, ZigBee is an open wireless standard with small, low-power radios originally designed for applications which were small scale but needed wireless connections, like medical device data collection or home automation. ZigBee is designed to be simpler than other PANs such as Bluetooth or Wi-Fi, and thus is cheaper to operate. ZigBee's range is limited to 10-100 meters line-of-sight, depending on the environment. Obstructions such as walls can reduce transmission to the lower end of that range. ZigBee is a mesh network, so its short range isn't a big issue if you have enough devices.
ZigBee's open technology is the language for thousands of smart home devices. Many different companies create devices that communicate with ZigBee's technology, allowing you to seamlessly integrate products from a variety of manufacturers. ZigBee networks are secured by 128 bit symmetric encryption keys and have a 250 kbit/s data transmission rate, best suited for intermittent, small batches of data such as from sensors or commands (turn on/off light, etc.), thus making it ideal for HANs and the IoT. In case you're curious regarding the name, it comes from the dances bees do to convey information to a hive, Zig-Bee. In a sense, your home devices are the bees and your network is the hive.
Z-Wave
Z-Wave is one of the original wireless network technologies for HANs and operates at 2.4 GHz. Its proprietary technology was developed by Zensys specifically for customers to remotely control and monitor their IoT devices. Purchased by Sigma Designs in 2008, Z-Wave continues to set the standard for automated lighting, heating, security, appliances, and other smart devices. Unlike ZigBee, Z-Wave is not an open language, but is available for use by Zensys and Sigma Designs customers. The Z-Wave Alliance consists of 450 members and 1,700 certified products that are all interoperable with each other.
Like ZigBee, Z-Wave is a mesh network and can contain up to 232 nodes (ZigBee's maximum number of devices is not well defined). Z-Wave operates at 908.42 MHz in the U.S. and Canada but uses other frequencies in other countries depending on their regulations. It has data rates from 9.6 kbits/s to 40 kbits/s. In free space conditions, a range of up to 30 meters is possible, but that can be much less if an obstruction is present.
Only Time Will Tell
Both ZigBee and Z-Wave have big name industry support. Participants in the ZigBee Alliance, the consortium that helps define, develop and promote ZigBee open technology includes Intel, Ikea and Honeywell. Z-Wave is supported by GE, LG, and D-Link among others. ZigBee, at the moment, tends to require more technical knowledge for installation whereas Z-Wave tends to be more user friendly but less secure. Neither language can speak to the other, which means that it is likely that only one of these languages will emerge as the dominant language of HANs and the IoT. Which language that will be is uncertain at the moment, given their comparable performance and industry support. It will ultimately be the market that decides over the next decade.