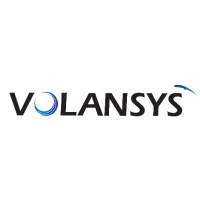 Volansys, an internet of things (IoT) system integration company, will exhibit at CES 2018, January 9-12, Booth #41758, Sands Expo, Level 2, Hall A-D, Las Vegas.
Volansys enables OEMs, enterprises and technology providers to design and build diverse IoT solutions. These include engineering healthcare wearables, OEM gateways for smart lighting, cloud-based platform-as-a-service for connected devices, IoT cloud platform services, voice-enabled services, connected mobile applications for consumer devices and many more.
Volansys is an alliance member with Zigbee® Alliance, Z-Wave Alliance, Thread Group, LoRa Alliance™ and has established strategic partnerships with leading semiconductor companies and cloud IoT platform providers to map best practices and leverage latest technologies for getting an IoT initiative off the ground at accelerated time-to-market and reduced development costs.
After the successful launch of HomeBridge™ last year at CES 2017, Volansys looks forward to exhibiting the following IoT capabilities at CES 2018:
• Industrial IoT: In manufacturing assembly lines, detect a failure by monitoring and analyzing data from sensors tracking vibration, temperature and power consumption using Volansys Modular IoT Gateway and extending AR/VR application for industrial workforce on RealWear AR smart glasses.
• Smart home automation: Out of box smart home experience using HomeBridge™, a certified production-ready OEM gateway solution.
• Alexa voice-assistant services on ARM Cortex® A9: showcasing Amazon Alexa voice-assisted services (speech recognizer and synthesizer) to control music, LED lights, NEST Thermostat based on Arm® Cortex®-A9 MPU operating at 400MHz.
In addition, Volansys will also spotlight expertise with Dotdot, the universal language for IoT, by interconnecting Zigbee- and Thread-enabled devices using Thread Border Router-based Modular IoT Gateway in Dotdot over Thread demos led by Zigbee® Alliance, Volansys, NXP Semiconductors, Legrand, MMB Networks, Silicon Labs, Yale Lock and Zen at Zigbee Alliance suite.