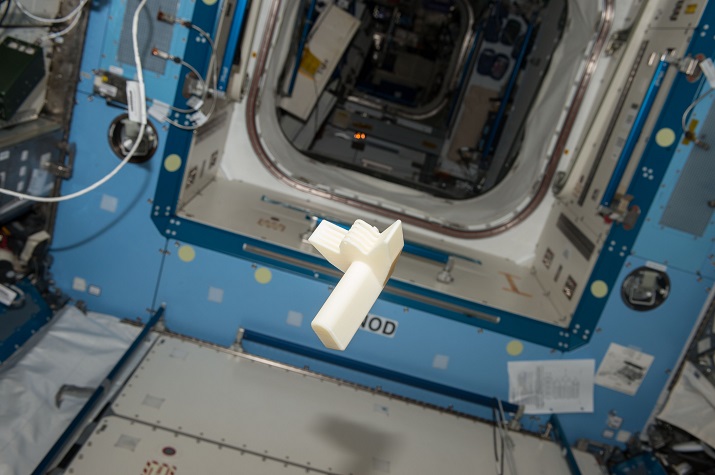 The winning 3-D printed femtosatellite launcher. Image credit: Mouser In the latest series of Mouser Electronics' Empowering Innovation Together, the distributor released official footage of the winning design of the International Space Station (ISS) Design Challenge.
The design, a femtosatellite launcher, is now in orbit after being 3-D printed on board the ISS and is available for astronauts to launch femtosatellites—tiny satellites the size of a postage stamp that weigh only 100 grams—in zero gravity.
The video shows many of the different designs that were sent in for the challenge, but it was engineer Andy Filo's design that won because of the potential of femtosatellites to monitor disasters, cosmic rays and coronal events.
The winning design was chosen from 242 entries and then digitally transmitted to the ISS where it was 3-D printed on April 3 by Made in Space's Additive Manufacturing Facility (AMF), the first off-world manufacturing service.
"Mouser brought together engineers, students and makers from around the world in this exciting design challenge. All the designs were excellent, but in the end there was one design that stood above the rest," says Glenn Smith, President and CEO of Mouser Electronics. "The heart of this challenge was 'innovation,' and Andy's femtosatellite-launching device embodies forward-thinking design."
The ISS Design Challenge is just one of several projects in the Empowering Innovation Together program, which seeks new ideas on the cutting edge to bring to life.