Many artists, including Andy Warhol, have had their works of art transported to space. But Israeli contemporary artist Eyal Gever is the first to have his art actually created in space, thanks to a partnership with Made In Space, Inc.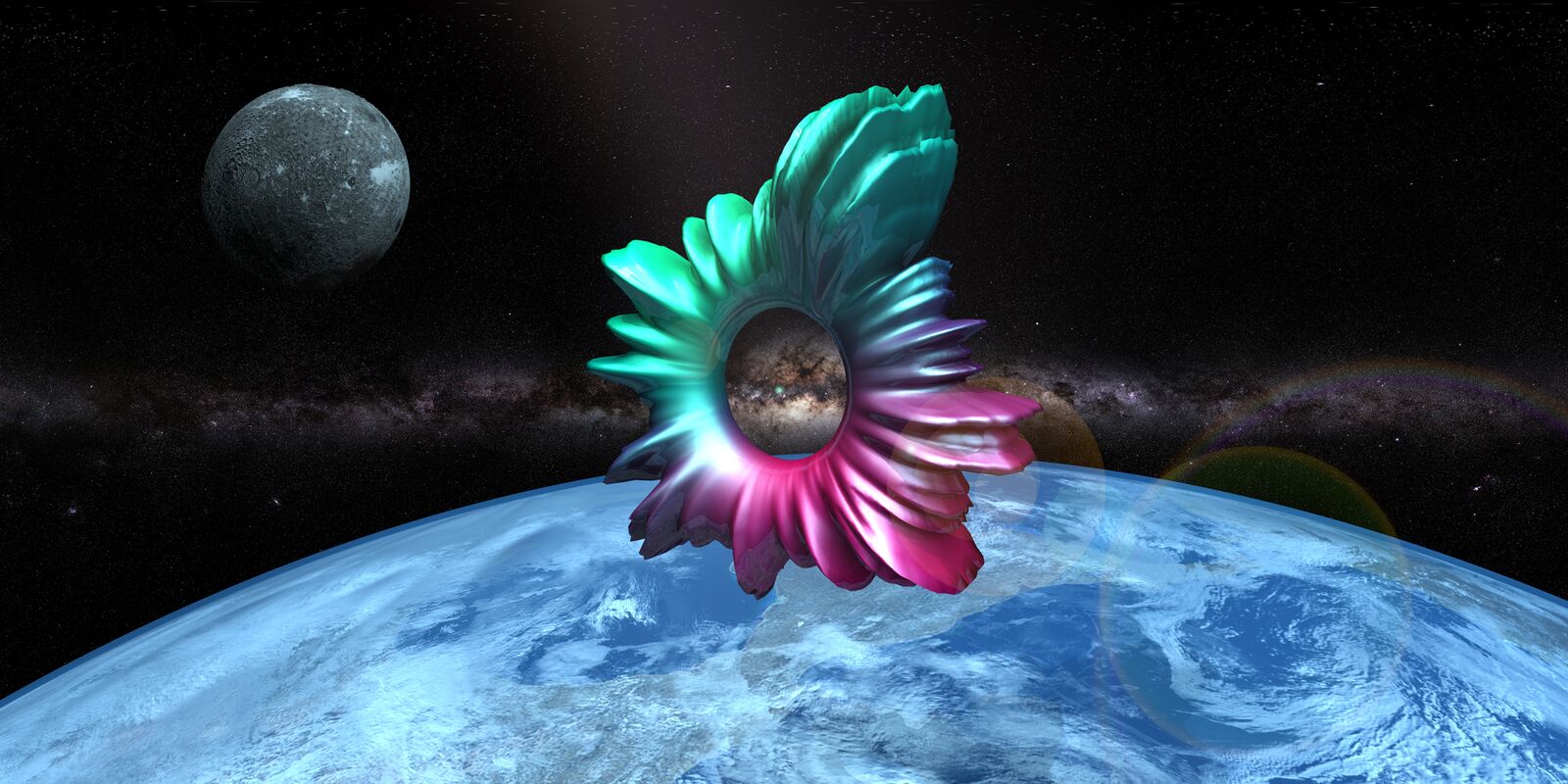 The first artwork created in space is a physical representation of human laughter. / Photo Courtesy Eyal GeverMade In Space owns and operates the only off-world commercial manufacturing facility, the Additive Manufacturing Facility (AMF). This gravity independent 3D printer resides on the International Space Station (ISS) and produces parts, tools, and assemblies required for the ISS, eliminating costly shipping and the need to wait months for parts to be transported into orbit.
Laughter Connects Us All
Gever, an artist who is passionate about using art as a medium for social impact, wanted to use laughter as the inspiration for the first piece of artwork created in space, as the achievement of 3D printing in space represents what humanity can achieve with positivity. Space and laughter both represent forces that can unite people, as there is nothing like the vastness of space to remind us that there is only one earth and that humankind resides on this planet together. Or, as the artist stated in a press release: "A Laugh Star floating in space, above all our heads, is… a reminder that the beauty of human-life is so fragile. The earliest cave paintings were of human hands which were a way of proclaiming and celebrating the presence of humanity, #Laugh is the 21st century version of that."
What Is #Laugh?
Laugh is a 3D printed piece of art designed to be a mathematical representation of the sound of a person's laugh—a digital model of sound waves. The laughter belongs to Naughtia Jane Stanko of Las Vegas, Nevada, who submitted a recording of her laughter, along with 100,000 other contest participants. Laughs were converted into "laugh stars" and displayed online, where users had the chance to vote on the best model.

On February 14, 2017, the winning model was printed on the ISS. "It's important for the world to see that technology and art are not independent of one another," said Andrew Rush, Made In Space, Inc. President & CEO. "We've enjoyed being a part of this project, and hope that it communicates to the world that innovation and creativity are the driving forces behind humanity's future in space."