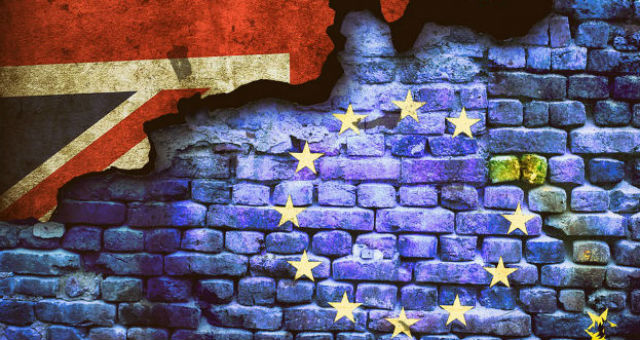 Campaigns for Brexit were able to push their message more effectively than the campaign to remain in the EU. Image credit: University of Surrey
Researchers from the University of Surrey in the U.K. have published a survey identifying trends on Twitter that could have been used to determine the result of the Brexit vote before it took place in June of 2016.
In an examination of 18,000 tweets posted by three main campaign groups on the social media platform, researchers found that those from the "Vote Leave" and "Leave.EU" camp continually outperformed their rival, "Stronger In." The Leave groups were able to better disseminate their online message and presented themselves as agenda setters compared to the "Stronger In" campaign, which delivered sporadic and inflexible online strategy.
Despite a high volume of content of positive arguments, "Stronger In" campaigners were more likely to make negative comments about its opponents compared to the other two groups. This confused approach wasn't helped by commonly used words in the campaign such as "leaving" and "Brexit." Researchers believe this highlights how the campaign followed the "Vote Leave" and "Leave.EU" campaign rather than building a different set of references to frame debate.
The study also found that the Leave groups were able to use an established social media network of anti-EU campaigners to help get their message to a wider audience. This lead to both Leave groups attracting substantially more Twitter followers than the Remain campaign. "Leave.EU" had nearly 50,000 more followers than "Stronger In" and "Vote Leave" had 20,000 more Twitter followers. The inability of the Remain campaign to build an extensive online following hampered its ability to spread its message on Twitter.
"The outcome of the Brexit vote on 22nd June 2016 would not have been as shocking had more attention been paid to what was happening on Twitter," says Dr. Simon Usherwood from the University of Surrey. "Twitter exposed the flaws of Stronger In's campaign, particularly the inability to gain popular interest in its ideas about the benefits of remaining in the EU. This undoubtedly strengthened the Leave campaign, which had a set of clear messages that drew on the long-standing Eurosceptic mobilization in the country."
Usherwood says with campaigning online becoming a new normal for political parties, it will be important to learn how to develop comprehensive social media strategies in the future.
The full study can be found in the British Journal of Politics and International Relations.