How's this for incredible: Researchers at
MIT
,
Brigham and Women's Hospital
and the
Charles Stark Draper Laboratory
are exploring ways to power ingestible electronics—tiny devices that are swallowed in order to sense conditions in the gastrointestinal tract, or to serve as drug delivery devices over an extended period.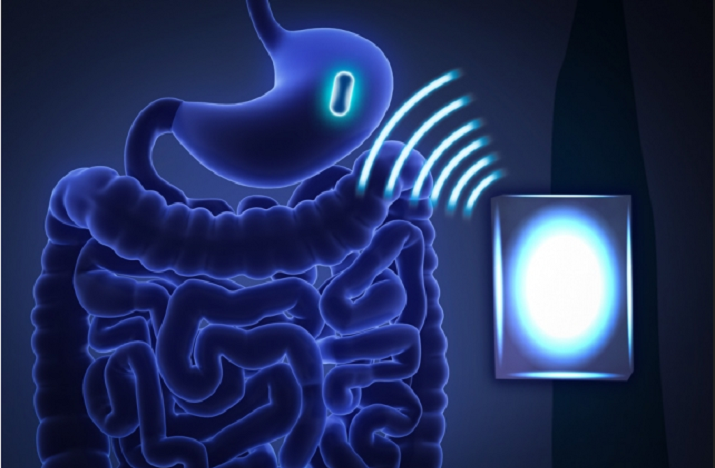 Powering the devices safely and efficiently is key to their success. "If we're proposing to have systems reside in the body for a long time, power becomes crucial," says Giovanni Traverso, a research affiliate at MIT's Koch Institute for Integrative Cancer Research and a gastroenterologist and biomedical engineer at Brigham and Women's Hospital. "Having the ability to transmit power wirelessly opens up new possibilities as we start to approach this problem."

As described in the journal Scientific Research, the researchers have devised a wireless strategy that employs a transfer of power from an antenna outside the body to another one inside the digestive tract. The method yields enough power to run sensors to monitor things like heart rate, core body temperature, micronutrient concentration in the stomach and more.
Previous studies by the research team included powering ingestible electronics with a
galvanic cell
deriving energy from the acid of the stomach. One drawback to this approach is that the metal electrodes eventually stop working. In their latest study, the team focused its efforts on powering their devices without electrodes—allowing them to remain in the GI tract indefinitely.
In exploring wireless options, they found that near-field transmission (energy transfer between two antennas over very small distances, an approach used for some cell phone chargers) was too limited in range. Using midfield transmission, an
approach
that has been studied at Stanford University for powering pacemakers, the researchers were able to transfer even more power than they needed. They also found, in a study conducted with pigs, that radiation from the energy transfer was minimal and caused no tissue damage.

The researchers, whose work is funded by the National Institutes of Health and by a Draper Fellowship, are continuing to explore methods for powering devices in the GI tract. Some of their devices may be ready for human testing within about five years.