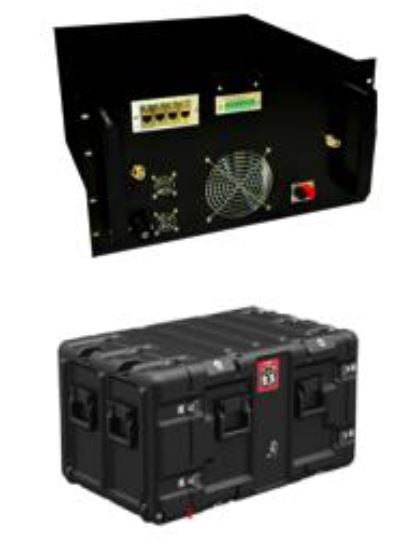 The CA-Stinger 5G platform. Source: CellAntenna InternationalCellAntenna International has launched its CA-Stinger 5G smartphone control system containing multi-protocols including global system for mobile communication (GSM), universal mobile telecommunications service (UMTS), long-term evolution (LTE), both time division duplex (TDD) and frequency division duplex (FDD) and refresh capability ready for 5G.
Specifically designed for law enforcement, the CA-Stinger 5G platform provides detection of illegal cell phones in a prison, and reports illegal cell phone information to carriers for disconnection. The system can be installed indoors for government buildings and correctional facilities, or can be worn by law enforcement with a battery powered portable man-pack, belt-worn units and drone mounted-configurations — for search and rescue or tracking of criminals. The system can also be rack mounted on a vehicle for controlling large areas for homeland security purposes.
The control platform includes all bands 700-2700 megahertz, enables tracking or identifies target phones and features programmable mission sets, system meshing capability, wide area surveillance/pattern of life analysis and portable 10 watt to vehicle 500 watt solutions.