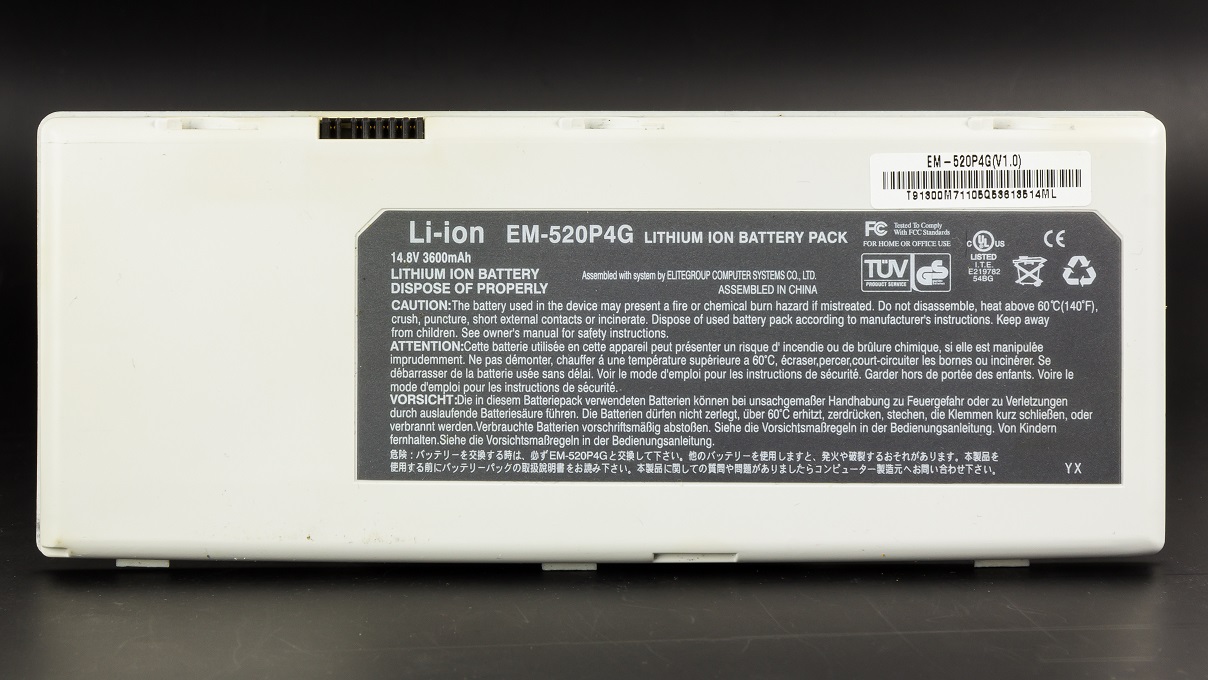 Lithium ion pack and warning label. Image credit: Raimond Spekking / CC BY-SA 4.0
In my previous article I discussed the how and why lithium ion batteries explode. In this article I am going to address the ways to help keep this from happening.
Unfortunately we have no control over manufacturing processes and while defects do happen they are actually quite rare. While millions of lithium ion batteries have been manufactured to date there have been less than 50 product recalls relating to battery defects. In short, lithium ion batteries are pretty reliable, but when problems happen they can be serious.
There are two major issues when dealing with the care of lithium ion batteries: heat and physical abuse. While other factors may play a role, for the most part they lead back to these two factors.
Lithium ion batteries fail when they get too hot. This is a fact but the temperature at which they fail may vary widely depending on the battery design. It is also important to note that if even a part of the battery is subject to thermal stress it will cause the entire battery to fail. To figure out how to reduce thermal stress it is important to know where it comes from. The most obvious cause of the battery getting too hot is the environment it is in. For example, it is a bad idea to put a lithium ion battery on top of a heater. While heating a battery doesn't mean failure will happen, if at all possible it is best keep the batteries cool.
The second cause of heat is often from a device such as a phone or laptop. This is an unfortunate aspect of semiconductors and depending on where that heat goes it could be a problem. The more heat that is generated the harder the devices work, and the harder the work the more cooling they need. It is not the best idea to use a laptop under a blanket, and an even worse one to have the vents blocked when you do. The same can be said for phones: using them in a way in which they can't release heat while making the processor work hard from playing a game or running an app could be trouble in the long run. This problem of thermal management is worsened by the fact that higher current draw from the battery produces heat within the battery as well, and this can contribute to a failure. To help with this issue many devices have the ability to limit the current draw from the battery to keep them at a safe level.
Last is the issue of charging: lithium ion batteries generate heat when they are being charged, and faster charge leads to more heat. Luckily most devices that use a lithium ion battery have some sort of charging circuit built in. This circuit limits the current and stops the charging process when the battery reaches a full charge. Unfortunately not all charging circuits are created equal and poorly designed ones may not be as safe as others.
Product design plays a huge part in heat management. Manufacturers must allow for the heat that will be generated in the use of the device and design the product such that this heat will not cause a problem. This can be a difficult task for manufacturers as devices are used in many environments, and computers and phones may have different software and apps installed on them that could impact the heat generated. A good manufacturer will plan for all worst case scenarios to ensure the heat is appropriately managed. With some products this effort has not been put in, and sometimes buying the cheapest product may cost you.
The other major factor in the care of lithium ion batteries is physical abuse. This includes but is not limited to bending, compression, stretching or puncture. Puncture is the worst case and many times would lead to thermal runaway almost immediately. Bending and compression of lithium ion batteries is probably more common than puncture but is also more tolerated. The battery's physical environment is often related to the device it is being used in and where it is located in the device. Phones get dropped and pushed into pockets which can stress the battery. Batteries for power equipment like a cordless drill may see more abuse but the enclosure also tends to be better designed. Many lithium ion batteries are built into a plastic frame that helps protect them but some are not. All these factors play a role in the safety of lithium ion batteries. Physical abuse of the batteries is one of the things the user has the most control over to prevent.
Storage of lithium ion batteries is not something many of us do intentionally, although many of us have old phones and devices that contain them. If a user is trying to keep a lithium ion battery in good condition they should be maintained around 40% of full capacity. In addition to keeping the battery working better a fully charged battery is more dangerous than a partially changed one. It is also a good idea not to store lithium ion batteries together: if one fails the heat generated will likely cause more to fail. Generally it is a good idea to store and charge lithium ion batteries away from any flammable materials. For those that are more concerned storing a lithium battery in a special nonflammable container might be a good idea. The container must be able to withstand the heat but not be air tight, as the gases generated from a failed battery could cause an explosion. Special bags exist that will hold in the flames and high heat while releasing the smoke and gases for those that want to be extra careful.