A crowdfunded startup will introduce a body-heat-powered smart watch in the fall of 2017. Matrix Industries' Power Watch needs only the charge harvested from the wearer to power the device.
The need for battery recharging wearable and IoT electronics can be a limitation to the devices' ease of use.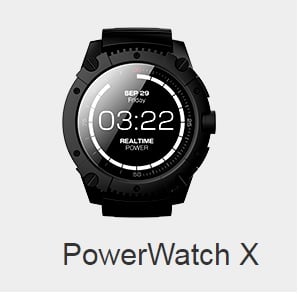 Power Watch from Matrix Industries. Image credit: Matrix IndustriesHarvesting thermoelectric energy is an attractive, practical and cost-effective alternative. The difference in temperature between your body—the heat source—and the watch face generates electricity that powers the watch.
Matrix developed and patented a proprietary energy-harvesting platform using new nanotechnology and thermal-engineering technology. The models that Matrix will ship later this year offer popular smart-watch features, such as step and calorie counters and sleep monitors.
When the wearer takes the watch off, the device goes into a power-saving mode. The watch generates enough energy while it is on the wearer's arm to sustain it when the battery is not actively charging.
The company's initial focus is on wearables and IoT devices. Longer term, they are looking at applications such as reverse-engineering their technology to provide lower-cost refrigerators. The technology is also well-suited for implantable devices like pacemakers.