There seems to be an unlimited number of new car companies looking to take advantage of what they believe will be the next big thing in automotive: self-driving cars. And these companies' visions of what the future car will look like are becoming a whole lot more extravagant.
Take NIO for instance. This Austin, Texas-based autonomous electric vehicle start-up just recently unveiled its vision for the future of autonomous cars. Designed for the luxury market, NIO's EVE vehicle is targeted at drivers that need a safe journey but also a productive one that could be filled with working via the built-in table inside (yes, a table) or taking a power nap in the reclining seat that folds out into a bed.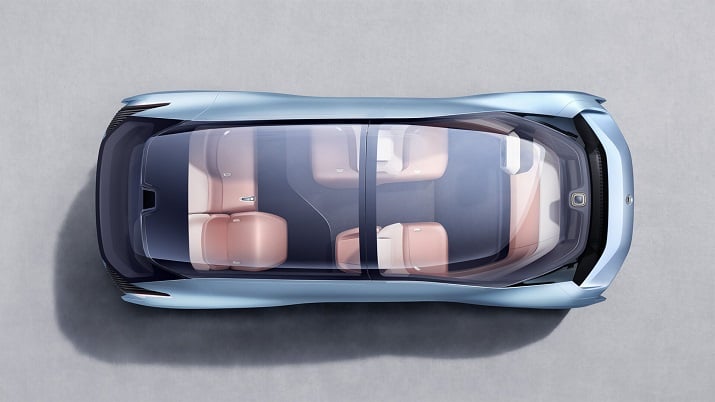 The EVE autonomous electric vehicle is accessible through a wide forward-sliding door where a folding table is housed for work or play and a reclining seat can be used to sleep. Source: Nio NIO says it is designing EVE not just for daily commuting but for road trips, school runs or nights out. EVE's artificial intelligence engine that the company has named NOMI learns about its occupants and their preferences and provides verbal and visual connections both within the vehicle and the outside world. NOMI uses the active glass inside the EVE to provide augmented reality for occupants for different forms of entertainment while traveling.
The EVE autonomous vehicle does not have conventional A and B pillars of the car. Instead, the interior is accessed through a wide forward-sliding door. In the primary seating area is where the folding table is stored for passengers to work or for a play space. The forward two seats, also accessed from the main interior, have an enhanced panoramic view with digital displays when needed to support non-autonomous driving.
NIO is partnering with Mobileye, Nvidia and NXP in order to bring autonomous features to the EVE vehicle. NIO plans to begin selling the EVE beginning in 2020.