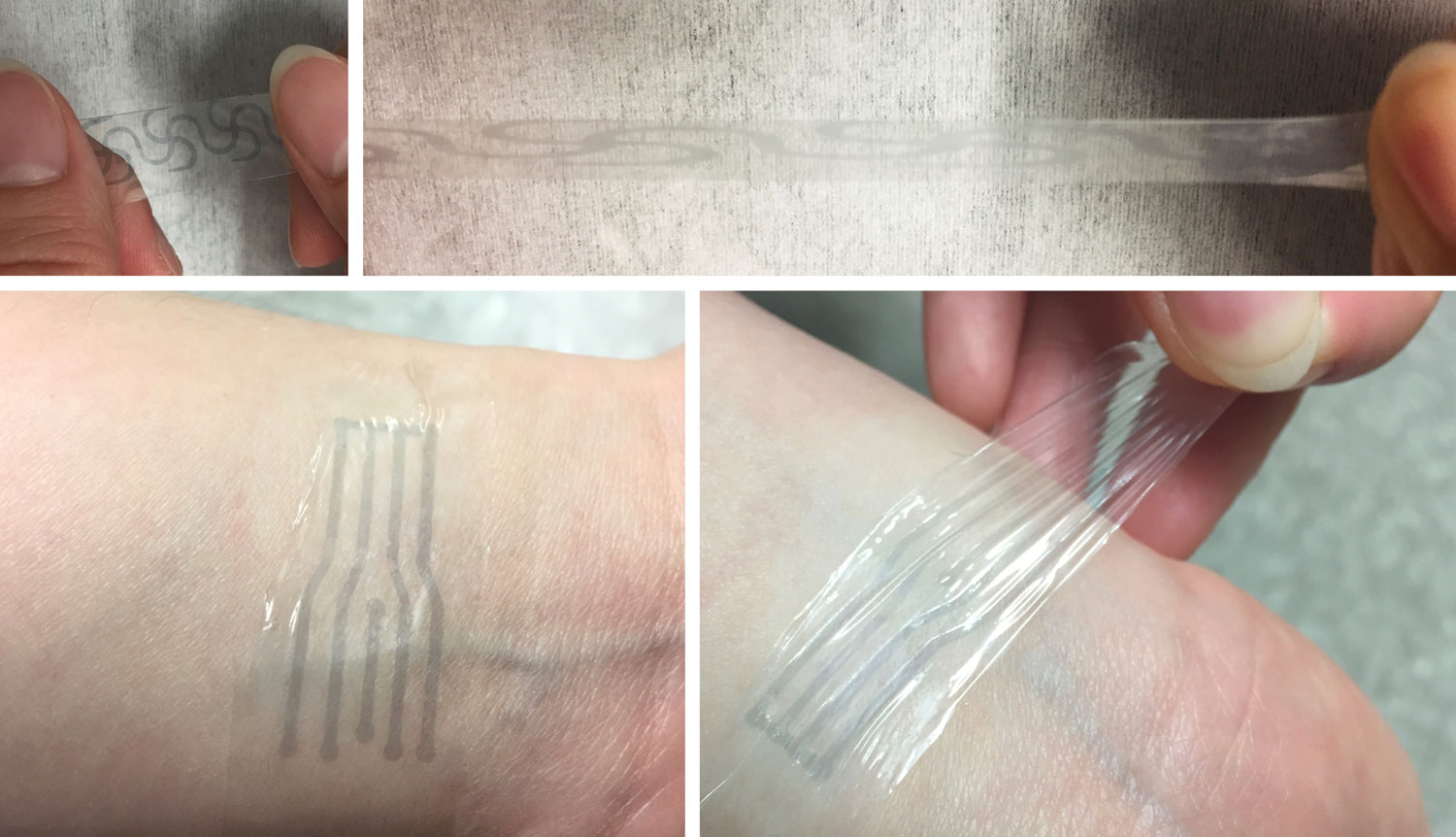 A printed electrode pattern of the polymer being stretched to several times of its original length (top), and a transparent, highly stretchy "electronic skin" patch forming an intimate interface with the human skin to potentially measure various biomarkers (bottom). Image credit: Bao LabStanford University, Calif., researchers have succeeded in fabricating a polymer electrode that's both flexible and electrically conductive. The prototype could pave the way for stretchable, biocompatible electrodes used in epidermal electronics or implantable sensors.
Imparting flexibility to the already conductive but brittle plastic entailed testing different additives to alter its molecular structure. The solution was a molecule similar to the type of additives used to thicken soups in industrial kitchens. This additive transformed the plastic's chunky and brittle molecular structure into a fishnet pattern, allowing the material to stretch and deform.
The process also slightly increased the material's conductivity when stretched to twice its original length. Good conductivity was retained even when the plastic was stretched 800% its original length.