Autonomous driving is being billed as the next great thing in the automotive world. As a result, established OEMs, start-ups, chip vendors and software makers are all getting into the market to produce their own proprietary technology investing billions of dollars to capture their share of the market.
But for a senior at the University of Nebraska, Omaha, making his Honda Civic autonomous only took $700. Brevan Jorgenson created a homemade device that replaces the rearview mirror in his Civic with a display that can control the brakes, acceleration and steering while using a camera to identify road markings and other cars.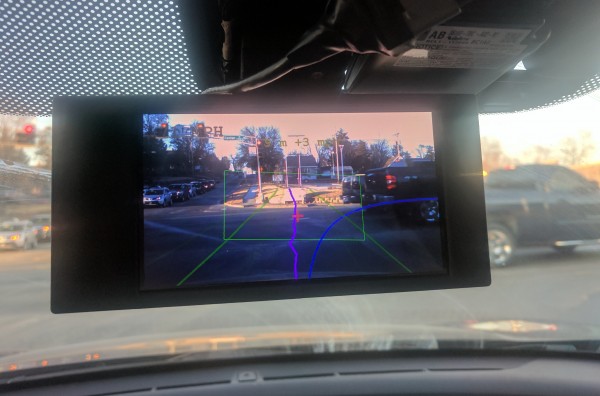 The homemade autonomous driving system controls the brakes, acceleration and steering while using a camera to identify road markings and other cars. Source: MIT Jorgenson used Comma.ai's hardware designs and software. Comma.ai is a San Francisco-based start-up that was developing a device to upgrade certain cars to steer themselves on a highway and follow stop-and-go traffic. However, the company cancelled the launch of its product after receiving a letter about its functionality from the National Highway Traffic Safety Administration (NHTSA). Last November, the company put its technology on the internet for free allowing tinkerers and hobbyists the ability to use the technology.
When Comma.ai dumped its plans online, Jorgenson set about to make his DIY self-driving device using an OnePlus 3 smartphone, a circuit board that connects the device to the car's electronics and a 3-D printed case. Jorgenson built the case using an online service and then soldered the board together himself.
Once installed, he went about testing the device in his Honda Civic. Initially he found the device pulled the right in some cases but after a software update from Comma it was quickly fixed.
One question about this device is whether it is street legal or not. While the NHTSA has authority over companies selling vehicles or systems used to modify them, consumers have much more flexibility in making changes to their own vehicles. However, Jorgenson will have to comply with all state rules requiring responsible driving.
Story via MIT Technology Review