Imagine doctors being able to diagnose complicated illnesses, including cancer, from virtually anywhere in the world through a smartphone? A team of researchers from Sweden and the University of California, Los Angeles (UCLA) have developed a 3-D printed microscope that attaches to a smartphone and uses the phone's camera for DNA sequencing, a process that helps doctors identify genes and mutations that may be indicative of a specific disease.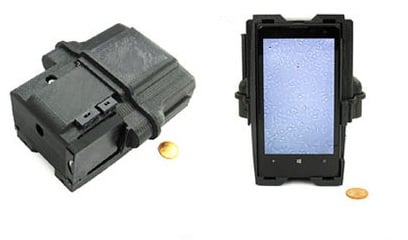 An affordable microscope attaches to smartphones to assist medical professionals in DNA sequencing.In constructing the prototype, a light-weight optomechanical attachment was integrated with the existing camera module of a smartphone. The optical attachment contained two compact laser diodes for multicolor fluorescence imaging and a white light-emitting diode (LED) for bright-field transmission imaging.

In laboratory studies, a machine-learning based image analysis algorithm detected the fluorescent products of DNA sequencing reactions in tissues and cells and recognized mutations with an accuracy of 94.9±4.5%, compared to the 96.9±1.8% of a regular benchtop microscope.

The device could bring sophisticated molecular analysis and DNA sequencing capabilities to anywhere in the world, from rural U.S. counties to less developed countries that don't have access to the sophisticated laboratories typically required for such sequencing. The development could mark a tremendous advance for telemedicine and mobile health care, while also decreasing costs and increasing the speed of diagnosis for doctors in traditional hospital settings.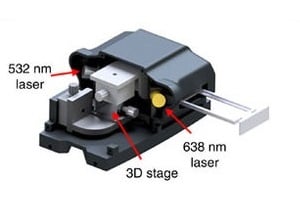 This small device could bring DNA sequencing capabilities to populations without access to medical labs."Molecular diagnostics at the point of care is currently by and large an unmet need in resource-limited settings. Efficient management of a wide range of disease conditions is severely limited by the lack of molecular information," the researchers wrote in a paper describing the technology, published in the latest issue of the journal Nature Communications.

Perhaps best of all, the device could be mass-produced for about $500 each using 3-D printing, far less than the cost of the equipment currently used for DNA sequencing in labs.