Mouser Electronics Inc. has been touting its Project First Responders program as a method to use autonomous, cloud-based drones to help emergency personnel in search and rescue operations or provide intel on wildfires, hurricanes and other natural disasters.
Now, the company, along with celebrity engineer Grant Imahara, are demonstrating a real-world example of how drones could be used to minimize human risk in the event of a potential disaster, in this case a wildfire scenario.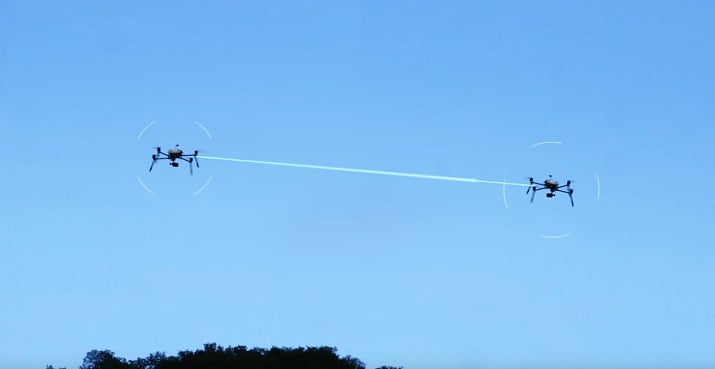 Each drone in an emergency situation would work on different tasks, such as providing logistics of fires, while another would seek out civilians in harm's way. Source: Mouser The project developed by Mouser, Easy Aerial Inc., who supplied the drones, Intel and TE Connectivity, shows how a deployed drone network could provide data to first responders, such as wind speed and direction, fuel types around existing fires and locations of trapped civilians. The real-world test shows how the drone program could work, from the drone selection, to launch, to returning specific data related to a wildfire.
In real-time, the drones would send information about the fire and where it is spreading to someone monitoring the fleet while another drone would send location information to firefighters or other emergency personnel regarding possible civilian homes being affected or people trapped by the fire.
"This project shows the power that drones can have when working in disaster situations to both keep first responders safe and save the lives of people caught in the chaos of the event," says Imahara. "Drones like the ones used in this project can hold a myriad of sensors that tell first responders when it is safe to enter an area and when to use thermal and high definition cameras to find people and direct coordinates to rescuers on the ground, as well as share information with experts across the globe for better decision making."