Chinese search engine giant Baidu, Inc. has established an augmented reality lab that will use artificial intelligence technologies such as computer vision and deep learning to power next-generation AR-based applications.
In the summer of last year, Baidu launched an augmented reality platform for smartphones that it used to build marketing and advertising campaigns for L'Oreal China, KFC China and Lancôme. Baidu's AR technology is available in its gateway apps Mobile Baidu, Baidu Maps and local services app where keyword searches can appear with AR effects.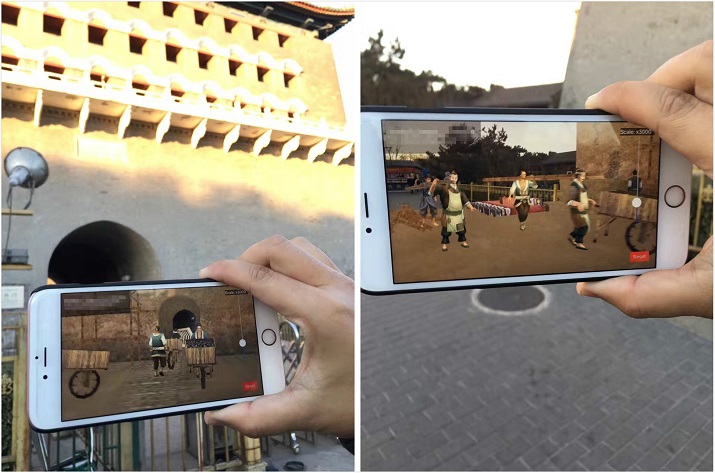 Baidu's demo of its augmented reality effect of the historical city gates in Beijing, China. Smartphones are used to power the AR suite with an audio introduction about the history of the gates. Source: Baidu The new lab has launched a project that has "recreated" lost historical sites along a Beijing subway line using AR technologies. Passengers riding on the subway use smartphones to view 3-D simulations of nine historical city gates of Beijing, which have either been demolished or drastically renovated.
The augmented reality effects, which contain other visual elements of the history of the gates, are activated by turning on the camera functions inside the Mobile Baidu app and then taking a picture of the old city gates photos inside subway stations.
Users can also activate the AR effects by pointing the camera directly at the remaining relics of the gates made possible by Baidu's simultaneous localization and mapping (SLAM) technology. The SLAM technology estimates the camera pose in real environments and builds 3-D maps of the environment at the same time, Baidu says.