The U.S. Army Research Laboratory (ARL) recently demonstrated flight testing of 3-D- printed unmanned aerial vehicles that were created on-demand for specific missions.
The ARL calls the process the On-Demand Small Unmanned Aircraft System (ODSUAS), which provides a patrol with flying drone support after soldiers input their requirements into mission-planning software. Once the system knows what is needed, a drone is printed and delivered within 24 hours.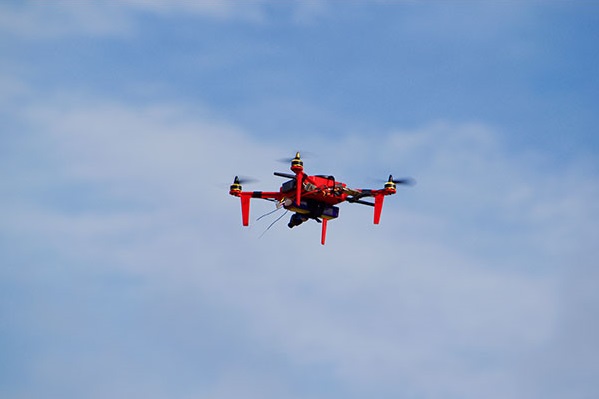 Soldiers input requirements into mission-planning software, and then an unmanned aerial vehicle is printed and delivered within 24 hours. Source: Army Research Laboratory "We thought 'they're not going to think that's fast enough,' but, actually, it was the opposite," says Eric Spero, team leader at ARL. "The timeline of 24 hours to receive a mission-custom UAV fits right in line with the way they plan and execute their missions."
The research team tested the drones—with hours of flight time and differing designs—in order to work out the kinks before showing them to soldiers at the Army Expeditionary Warrior Experiments Division in Fort Benning, Georgia. During the testing, researchers were able to get a quadcopter drone to travel 55 miles per hour.
Based on feedback from Army leaders, the ARL will work on lowering noise, longer standoff distance, heavier payload capacity and better agility in the drones.
"Drones, or quadcopters, are really getting big right now. I mean, in particular, just the commercial and hobby markets have shown what can be done with a small amount of money," says John Gerdes, an ARL engineer on the project. "Additive manufacturing, or 3-D printing, has become huge, and everybody knows all the great things that can be done with 3-D printers. So we figured let's assemble these two new technologies and provide a solution to soldiers that need something right now and don't want to wait for it."
Researchers believe 3-D printing could benefit forward-deployed soldiers in other ways as well. They are now testing how a printer in the field could be used to create spare or replacement parts for weapons or other needed items that could be printed in a matter of hours.