In recent years, the costs to build solar power plants have steadily fallen far enough that on a per unit of energy basis they can compete against fossil fuels. A recent analysis of the cost of new electricity generation, Lazard's Levelized Cost Of Energy Analysis--Version 11.0, shows that wind and solar energy are now cheaper than diesel, nuclear, coal, and often, natural gas.
The foundation is set for solar industry projects to grow in 2018, although some analysts suggest the size of the projects will be smaller. Prices continue to decrease for private installation, which is probably the largest roadblock to widespread adoption. But while solar continues to provide incentives for the general public to welcome solar into – or onto – their homes, there are some interesting developments in the solar industry that are more "outside the box."
Chernobyl Retrofitted into Solar Plant
On April 26, 1986, the Chernobyl Nuclear Plant suffered a meltdown so severe that Ukrainian authorities have said it would take more than 24,000 years before people could safely return to live there. Despite the damage the leakage from the plant has caused to the soil, a new solar plant was carefully constructed in the area. Rather than disturbing the contaminated ground, the solar panels are fixed to concrete slabs and not directly placed in the ground, because all drilling and digging is prohibited. The new plant covers roughly four acres and is fitted with 3,800 photovoltaic panels to convert sunlight into electricity. The solar plant is just 100 meters from the new metal dome that encloses the remains of the 1986 Chernobyl accident, and is expected to provide power for a medium-sized village.
Solar Powered Cars by 2019?
There are fewer things that make more logical sense than solar powered cars: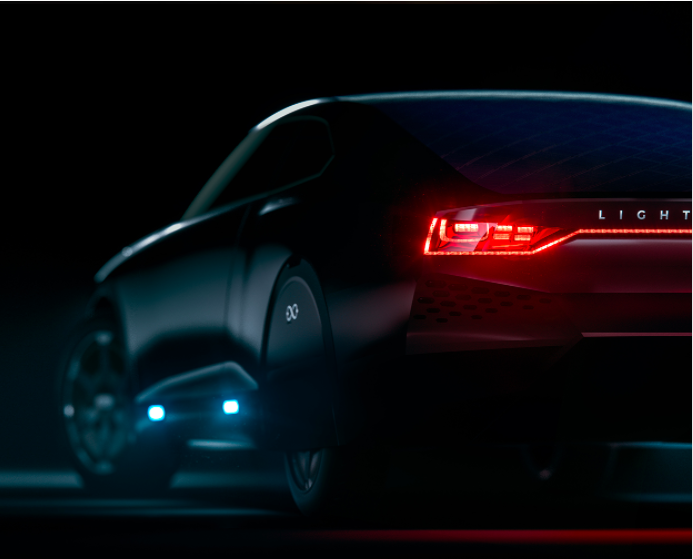 Solar powered cars are coming in 2019. (Source: Lightyear)They can be outside all day, freely soaking up all the energy they need to power their travels. And yet, there are plenty of examples illustrating the futility of the idea. For instance, a solar roof was designed to power the Toyota Prius in combination with a traditional battery charging system – and it only added four miles to the range. However, Lightyear, the CES Climate Change Innovator award winner, is planning to debut its solar-powered car next year. Lightyear One is charged by solar power, allowing it to drive for months without charging.
Algae to Power Biofuel Cells
Genetically engineered algae can power biofuel cells – with a tenth of the power density of silicon solar cells. While this isn't the first fuel cell powered by "biophotovoltaics," it has significant differences from predecessors. Cambridge University scientists created algae with two chambers: one for the conversion of solar energy into electrons through photosynthesis, and the other for the conversion of those electrons into electric current. The algae can also store some of the energy it produced. Considering how plentiful, inexpensive and efficient this biophotovoltaic solution is could make it a popular choice for solar solutions in the coming years.