International technology vendor Continental will demonstrate its latest biometric elements for automobiles at the upcoming 2017 Consumer Electronics Show (CES).
The company will show how introducing additional security measures to vehicles using biometrics can open up new possibilities for vehicle personalization and authentication. Introducing biometrics to a vehicle could mean just having a valid key inside the vehicle is no longer enough to start the engine, but would also require a fingerprint sensor.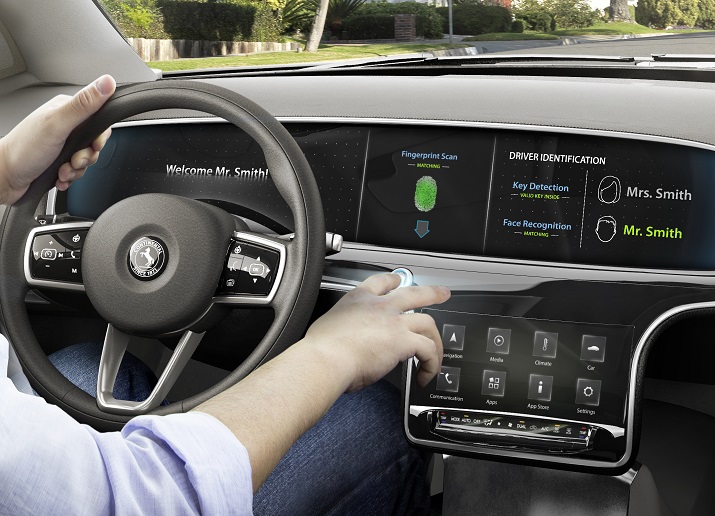 Adding fingerprint authentication to vehicles means just having keys to the car will not start it. Source: Continental This would bring a two-fold element of authentication to cars, increasing anti-theft protection measures, Continental says. But these biometrics can also bring a new level of personalization to drivers—such as a car recognizing a driver's face through an interior camera—and automatically personalizes vehicle settings, such as seat and mirror position, music, temperature, and navigation.
Continental also provides Intelligent Glass that can be integrated into a vehicle to gradually darken almost all windows of the vehicle, and lighten them automatically when the driver approaches, the company says.
"The integration of biometric elements brings our expertise in systems integration to the forefront, as we are linking our access control solution with other intelligent systems in vehicles to ensure increased comfort and safety for all passengers," says Michael Crane, head of Continental's Body and Security business unit in North America. "In addition, the access systems allow us to only control specific components as needed. This means that components are not required to operate continuously, which saves energy and increases efficiency."
Continental says its biometric technologies can be added to all intelligent systems regardless of the connectivity technology used in the vehicle, whether it is Bluetooth Low Energy (BLE) or low frequency.
The 2017 CES takes place January 5-8 in Las Vegas.