CrowdOptic recently formed a joint initiative to produce unmanned aerial vehicles (UAVs), or flying drones, equipped with live-streaming capabilities for first responders and public safety organizations.
The initiative involves the CrowdOptic Eye™ live-streaming device being combined with facial recognition and obfuscation technology from Suspect Technologies, which is then implemented into drones from SICdrone. The technology provides line-of-sight data from two or more devices (a drone and a smartphone) to automatically distill sightlines into a single point of interest. The drones could be capable of identifying suspects or directing multiple drones to a central focus.
Jon Fisher, CEO of CrowdOptic, sat down with IEEE Electronics 360 to discuss the company's initiative and how it applies to consumers, privacy concerns and the future of light aviation.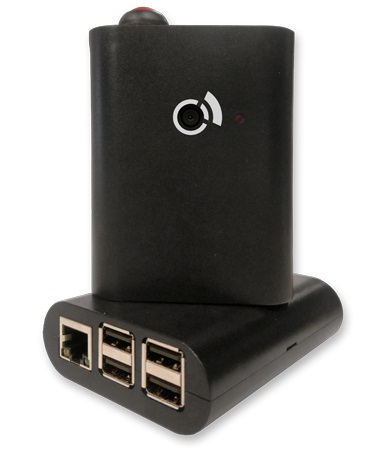 The live-streaming device from CrowdOptic is used with facial recognition technology to provide line-of-sight to first responders and public safety organizations. Source: CrowdOptic
1. Can you elaborate on the technology your company has developed that allows drones to have live-streaming capabilities?
CrowdOptic has expertise in implementing live-streaming solutions in connectivity-challenged environments, using both licensed and unlicensed spectrum across multiple devices in densely populated venues. Additionally, CrowdOptic uses its patented technology (U.S. Patent 8,527,340, U.S. Patent 9,020,832, and U.S. Patent 9,264,474) to detect common points of focus among multiple drones and mobile devices, and can use such points of focus to automatically trigger live streaming only when moments of interest are detected.
2. I have read that the technology is currently featured in an Android application that allows the public to utilize the same technology as military personnel. How has it been scaled for public use?
Yes, FieldApp is available for public consumption in the Google Play Store at https://play.google.com/store/apps/details?id=com.crowdoptic.android.glasses.fieldapp. The organization console platform license is only $3,000. This license allows for the installation on up to 20 mobile devices.
3. What kind of benefits come along with providing drones facial-recognition technology?
Facial recognition will allow agencies to identify suspects and targets of interest in real-time, thereby allowing such agencies to narrow the scope of their surveillance to only those individuals of interest rather than a broader group that may include tangential bystanders.
4. Are there privacy concerns that come along with the technology? How will they be handled?
CrowdOptic's enterprise platform and live-streaming solution is HIPAA-compliant end-to-end. Additionally, facial recognition and obfuscation technology, as provided by Suspect Technologies, will allow agencies to identify certain individuals while respecting the privacy of others and observing existing privacy laws.
5. What applications do you envision for the ordinary at-home drone enthusiast, if any?
CrowdOptic allows drone operators—whether they are enterprises, agencies or individual enthusiasts—to incorporate FieldApp's sightline tracking technology into their unmanned aircraft to track and direct the focus of their UAV via mobile phone.
6. How does the recent technology release pave the way for the future of drone technology? How do you see it evolving in the future?
The future of drone technology lies in multi-drone coordination (see Intel's latest drone swarm light show demonstration: https://www.engadget.com/2016/11/06/intel-shooting-star-drone). CrowdOptic's technology allows for the determination, tracking and directing of focus among multiple drones, and can be applied in both a manual operation (identification of mutual focus among multiple operators) and automated manner (directing of multiple drones using a common point of interest).