Micah Toll graduated from the University of Pittsburgh's Swanson School of Engineering in Pittsburgh, Pennsylvania, with a degree in Mechanical Engineering and went on to found three start-up companies, including an electric bicycle company. A few years ago, he began developing lithium batteries for electric bicycles and advanced to Maker Batteries, a patent-pending system that allows anyone to build their own lithium batteries, which appeals to today's growing group of makers.
Here Toll tells Electronics 360 about his new Maker Batteries, geared toward any DIYer or maker who wants to build his or her own battery to power just about anything, as well as where the Maker Movement can take technology.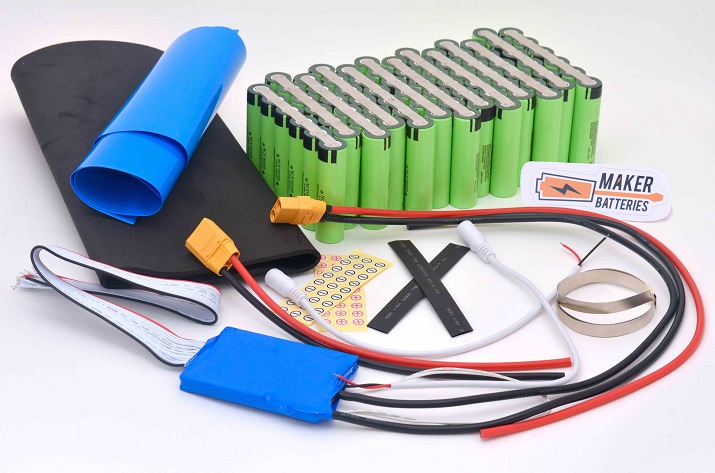 (Image Credit: Maker Batteries/ Micah Toll)
Can you tell us about your background and how you became involved with engineering, electronics and eventually the founding of three start-up companies?
I've always considered myself a maker—I've just loved working with my hands and building things. My first thought when something breaks isn't that I need to buy a new one, it's "how can I fix this and make it better?" I worked on a number of engineering projects throughout grade school and then majored in Mechanical Engineering in college. At the same time, I've always been interested in entrepreneurship and working for myself. This meshes well with my DIY background because I like to create new designs and inventions, and then bring them to market so that they can be used by everyone.
I understand one of the challenges that led to the development of Maker Batteries was that "people that wanted to build their own batteries couldn't follow along with my lessons because they lacked the proper battery-building tools." How did you determine that your product would be the solution to this problem?
That's exactly right. I spend a lot of time writing educational DIY articles on a number of topics including battery building, which is one of my hobbies. But most people couldn't follow along because they don't have a spot welder—the special tool needed to build lithium battery packs. So I found a way to cut out the tool, or more accurately, to get all of its operations completed in the factory so that the end user gets a partially completed battery pack that he or she can assemble with a soldering iron and other simple hand tools. That was the main 'eureka' moment, if you will. I realized that if I could have the welding operations done by professionals in the factory, then the end user would only have to complete the final assembly steps that could be done with hand tools. This takes lithium-battery building out of the specialty realm and makes it accessible to most DIYers.
In developing maker-based battery product and kits, what do you hope to achieve? What is the goal for the maker community?
I see lithium batteries as an incredibly important resource that is only going to become more valuable as personal energy storage becomes more common. Every day we use devices and build projects that use energy—and often the amount of energy is increasing. But lithium batteries are mostly available in only a few standard sizes that don't easily lend themselves to DIY projects and custom applications. My goal was to make it so that any DIYer or maker could build himself or herself a battery to power anything imaginable. Basically I wanted to open the floodgates of creativity when it comes to energy storage. Whether you're building a drone, electric bicycle, robot or solar-panel home-energy system, now you can build the exact size and shape of lithium battery you need.
What kinds of challenges have you encountered in the course of product development?
One of my over-arching goals from the beginning of this design process was to focus on safety at every step along the way. It's important to know that lithium batteries can be dangerous—they are simply storing a lot of energy in a very small space, making them highly energy-dense. So in order to make them as safe as possible for DIY use, I had to use a clever combination of design choices and materials selection. This added to the cost a bit, but the safety factors and redundancies are worth it. For example, I only used the highest quality of cells to start with, which are in fact the exact same cells used in Tesla's electric cars, and are produced by Panasonic in Japan. For connections I've used only 100% pure nickel conductors and designed them to ensure proper operation of the cell's own safety features. All of this took a lot of planning, but the safety level achieved was well worth it.
What are some of your personal favorite things you can do with your new Maker Batteries?
I'm a bit biased because I come from the electric bicycle world, so I enjoy building batteries for electric bicycles. But I think one of the coolest things that these batteries are great for is building a portable- energy storage system. You can make small- and medium-sized batteries to store a large amount of power to take camping, create a public charging station for laptops and cell phones in a park, or add a solar panel and storage battery to your home or apartment. In fact, I'm working on building a DIY solar panel right now that I'll combine with my DIY lithium battery. It will sit outside my apartment window, so it can charge my battery and I'll use that to charge my electronics like my phone, laptop, Kindle, etc., as well as run some lights. That way I'll have my own little off-grid system at home, running on solar energy. And every time I use my phone or computer, I'll know it's running off energy that I captured from the sun.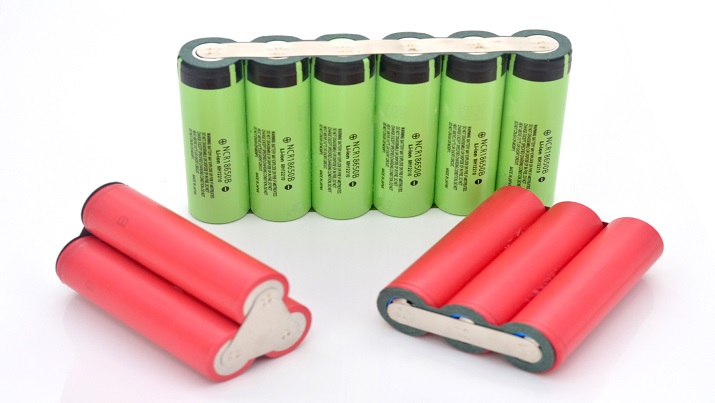 (Image Credit: Maker Batteries/ Micah Toll)
In your opinion, what is the driving force behind the Maker Movement and its growing popularity?
I think that there are two driving forces behind the growth in popularity of maker culture: 1) the increase in platforms for sharing ideas and knowledge, and 2) the spread of community maker events. It's never been easier to share your own DIY projects across a number of platforms, from DIY websites to social media and applications. This wealth of information travels so quickly that new ideas and trends spread around the world in hours and days instead of weeks and months. Anyone can create a new design and upload it, then someone else halfway around the world can 3-D print it at home a few hours later. This interconnectivity is only growing stronger as more people embrace the idea of maker culture and building instead of buying. Combine that with the growing number of community maker programs and you have the perfect storm for maker innovation. Suddenly there's not only more information available, but there are local groups that help each other design and build new things, and spread the culture to others who are interested but might not know how to get involved themselves.
Do you anticipate an increase in technologies geared toward makers, DIY-ers and tech enthusiasts?
Absolutely! I'm amazed at the number of new tools and gadgets coming out for makers. Once it was almost weird to make things yourself. We makers used to have to strip electronics and other gadgets to find the things we were looking for. Now there is a whole industry of companies supplying parts and materials just for makers. And it seems like every day I'm reading about cool new tools that I never could have imagined but can't wait to try out myself. I'm also seeing more products being offered in kit form, or having a kit option. I think this is a great trend and hope to see it continue because it benefits everyone. Manufacturers don't have to pay for assembly, and customers can save money by building things themselves. I'd like to see more opportunities like these and more manufacturers embracing maker culture by providing options for people that don't want to pay extra for something they could build or assemble themselves.
What are your personal goals in this space, as well as for your new product? Do you plan on expanding with the proper amount of backing? Potentially creating even more products?
Assuming I reach my funding goal and can start production of Maker Batteries, I plan to keep expanding rapidly. I have so many more options, features and designs that I couldn't include in this first rollout due to cost and complexity issues, but if I reach my crowdfunding goal then I can continue to develop and release these new innovations. As makers build ever-more creative and diverse projects, batteries and energy storage are going to become even more important. There's currently no other option out there for makers to create their own batteries like these, and I want to keep improving upon the solution I've designed in order to serve as many makers as possible.
Any advice for technology enthusiasts looking to get involved with DIY electronics?
Follow along with other people's projects. Learn from others' experiences. Seek out the projects that other makers are sharing all over the internet, and see how they did it. But most importantly, try those things yourself. Get inspired by others' projects and then use that inspiration to make your own creations. Mark Twain once said that "knowledge without experience is just information." Pick up a soldering iron, a power drill or an Arduino and just start making things yourself. The experience you earn will build on itself, and you'll be amazed at how creative and resourceful you'll become.