Today we use the term "maker movement" to refer to the budding of a new line of inventors, designers and tinkerers spurred by the union of computer hackers and traditional artists, and fed by the plethora of educational resources and simple technologies that are popping up all over the place.
Thanks to equipment such as 3-D printers, open-source hardware, lasers and technology kits, almost anyone with a thirst for getting involved in do-it-yourself culture or even looking to create a product to bring to market can engage in a simple way.
With the release of easy-to-use computer gadgets like Raspberry Pi and Arduino over the last several years, which can be used in electronics projects, as well as to perform many of the tasks that your ordinary PC can, the question arises: can anyone pretty much make anything, even without an engineering degree?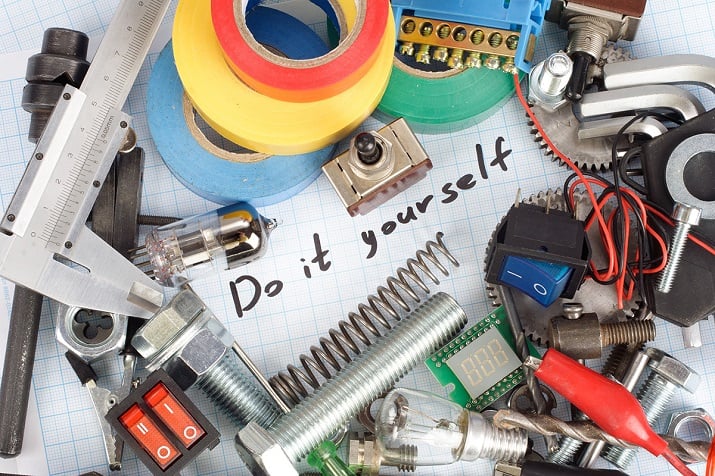 And where do companies that have traditionally been geared toward technical electronics engineers and companies fit into this growing maker movement?
For a well-known company like Texas Instruments (TI), which began in 1930 in the oil fields, and over the last 75 years has designed landmark innovations while continuing to trek ahead in digital signal processing and analog technologies, it is important to target emerging markets—or in this case, emerging movements.
According to Adrian Fernandez, Microcontroller Development Experience Manager at TI, in the past it was necessary to be an engineer in order to work with hardware, but these days easy access and technology is offered in abundance.
About six years ago, TI launched its MSP430 MCU Value Line LaunchPad Development Kit, which meant that for $4.30, customers could get an open-source kit that included all of the hardware and software needed to easily launch designs based on TI's MSP430 Value Line MCUs, which started at 25 cents. LaunchPad included rapid prototyping compatibility and allowed developers to quickly drop in MSP430 Value Line MCUs to evaluate, program or debug devices. Developers then had the flexibility to remove programmed devices to be placed on a custom board, or remain plugged into LaunchPad to leverage on-board buttons, LEDs and breakout pins for external components.
The LaunchPad kits have evolved over the past six years to include upgrades like power and battery life, as well as Wi-Fi compatibility.
"There are no more limitations," said Fernandez. "The fact that everything is open source makes the system an enabler for bigger and better things."
According to Fernandez, it is one thing to provide a customer with a chip, but a completely different scenario to then provide them with schematics, PCB designs and all of the tools necessary to create and collaborate.
The strategic decision to appeal to a maker-based community does not only benefit the consumer, but also acts as a power move for a technology giant like TI, as well as any other vendors who may be in the same situation. What it means for vendor is that purchasers are using more of their devices to connect together different modules, in this case using the LaunchPad kit.
The series of Launchpad kits allows customers to mix and match different components and create a variety of products on their own. Before products like these were designed, it was almost imperative that you were an engineer in order to put together any electronic inventions.
"With Launchpad we wanted to make that more modular," says Fernandez. "We have 1000,000 parts in our portfolio that makers can work with."
The company is working to take these "intimidating" devices and add training wheels to them, an analogy Fernandez likes to use to describe the new convergence of engineer- and innovator-using tools like LaunchPad.
A LaunchPad—a 3 in. × 3 in. device—comes equipped with easy-to-interface connectors, along with all of the interfaces typically found on an industrial standard. So, regardless of the device in question, a user can simply plug it in and all of the interfaces can talk to each other.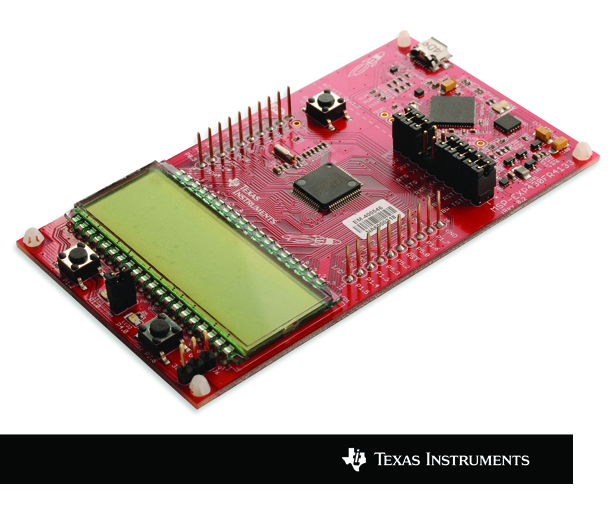 MSP430FR4133 LaunchPad
Though the technology is relatively new, it is already evolving to accommodate new needs. For example, TI is putting low-power capabilities at the forefront of innovation. Its newest release, the MSP430, can run on coin cell batteries for as long as 10 years—a helpful addition for users who are trying to avoid charging a plethora of devices each day.
"How can we take ultra-low power and expand it among other products?" asks Fernandez. "As the individual demands more connectivity, we're developing devices that integrate that connectivity."
In addition, there has been more of a focus on creating development tools that are cloud enabled.

"We want to make sure our hardware is modular and also make it affordable," Fernandez adds.
To do so, TI teamed up with over 25 cloud partners like Microsoft, Amazon and IBM in order to release any restrictions on developers in terms of specific cloud choices.

Maker Faires

While Maker Faires were originally ignited to appeal to small-scale inventors and start-up companies, we have seen an influx in electronics components manufacturers and distributors making their way to the events. Texas Instruments, in particular, has been attending Maker Faires since 2012 to retrieve feedback from consumers and determine how it can lower the barrier between strictly technical electronics components and the everyday tinkerer.
"We're doing our best to meet the innovator halfway," says Fernandez.

Contributing to Education

Not only does TI produce a $10 development board that makes it easy for an entire classroom of students to learn technical and creative skills and principles, but it also hosts a summer internship program comprised of hundreds of interns that are challenged to collaborate and create use-case projects, granting them access to all of the company's tools, including LaunchPad Booster Packs.
According to Fernandez, some of the projects identify a problem that humans encounter and then come up with a technological solution to that problem.
For example, he recalls one project that really blew him away. A team of interns used the TI LaunchPad development ecosystem to create a complete end-to-end IoT application. They pieced everything together in such a way that if the device detected any motion, it would send a text message to a phone number of choice.
So the interns placed the module inside a Tupperware container and dropped it into a pool. What did this create? A detection system that allowed homeowners inside the home information on their pool's activity. For example, if you are cooking dinner and your child jumps into the pool, you would receive an instant notification based on the motion in the pool water that triggered the detector within the Tupperware container. The interns also realized it could be used to benefit hotels with pool hours of operation.
"We created a simple Wi-Fi®-connected sensor using the TI MSP432™ TI LaunchPad Development Kit, TI CC3100 Wi-Fi® BoosterPack™ plug-in module and SeedStudio Grove Starter Kit," the team explained in its project video.
Communities like Hackster.io, composed of 200,000 engineers, makers and hackers; 90 technology partners; and 100 Hackster Live ambassadors were created to help people learn how to design, create and program internet-connected hardware.
In the Hackster community there are currently over 180 documented projects using TI's LaunchPad technology—proving that traditional electronics components manufacturers are finding their way into other niches and appealing to the growing community of those with a desire to make without the engineering degree.
Along with the maker movement, Fernandez points out the growing Kickstarter generation that provides the company with a really exciting opportunity.
Thanks to crowdfunding websites, anyone with a viable proof-of-concept can raise money for production—a common challenge for aspiring entrepreneurs.
"We at TI can broaden our net, engage with a much broader audience," Fernandez says, optimistic about the future of product development.