Lighting house Lumileds has unveiled its FreshFocus technology that is part of its Luxeon Stylist series of light-emitting diodes (LEDs) designed to provide an appealing lighting environment in retail stores, fresh food markets and restaurants.
The FreshFocus technology enhances the appearance of fruits, vegetables and other food by saturating it with light that makes the food appear fresher and more appetizing. This is the goal because visual appeal plays a significant role in shoppers' buying habits, and providing the right kind of light could lead to higher sales in grocery stores or restaurants.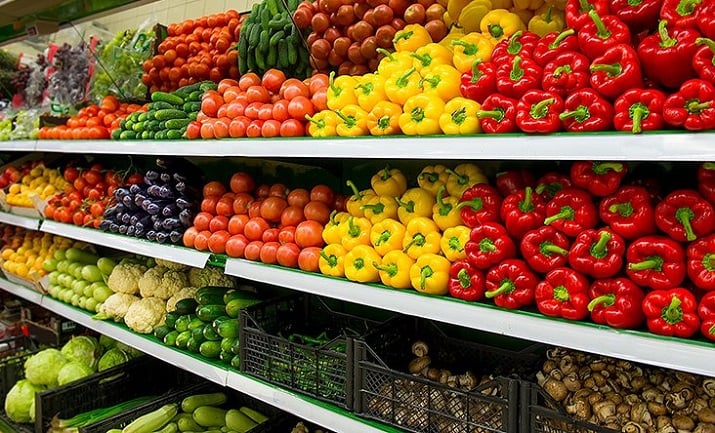 Lumileds FreshFocus technology makes food attractive by bringing out its natural colors so it appears fresher and more appetizing. Source: Lumileds Luis Aceña, senior manager of the Stylist Series at Lumileds, says that LED lighting already provides a boost in energy savings, but now it can help "boost sales by making produce as appealing as possible, providing further incentive for market differentiation."
According to Lumileds, FreshFocus technology brings out reds for greater visual appeal to meat, increases the appeal of bread and pastries, makes fish more attractive and promotes a "just picked" appearance in fruits and vegetables. LEDs also reduce the stress on the environment without the use of infrared red and ultraviolet light that helps keep products fresher longer, the company says.
The Luxeon Stylist series offers omnidirectional light, spotlight and downlight. The FreshFocus technology is initially offered in the Luxeon CoB 1208 and 1211 arrays in 3,300 and 4,500 lumen range.
To contact the author of this article, email engineering360editors@ihs.com