Smart Home vendor Kwikset has introduced its second generation of smart locks that allow homeowners to lock and unlock doors with the touch of a finger.
The Kevo smart lock provides advanced security features so that homeowners feel safer and more secure by using touch-to-open technology instead of needing keys. The smart lock also allows for home access to family and friends via electronic keys that can be managed through Kwikset's smartphone application.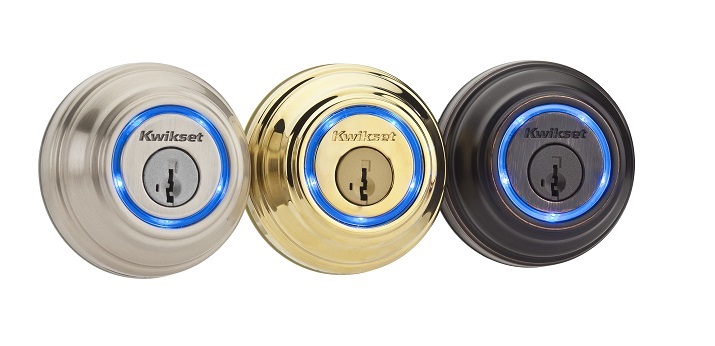 Kwikset's Kevo smart locks give lock notifications and activity history through a smartphone application and allow electronic keys for home access to friends and family. Source: Kwikset The Kevo smart lock can be configured and integrated into a wide range of smart home hubs and products in order to configure the Smart Home. It also gives lock notifications and the ability to view lock activity history through the application.
The Kwikset Kevo locks come in satin nickel, venetian bronze and polished brass finishes and fit to standard, residential exterior doors, retailing for $229.
To contact the author of this article, email engineering360editors@ihs.com