Back in January, the state of New York launched a new program that would implement facial recognition technology to combat identity theft and fraud, and remove high-risk drivers from the road.
Since its launch, the program has led to more than 100 arrests and 900 open cases, making New York a national leader in the use of facial recognition technology.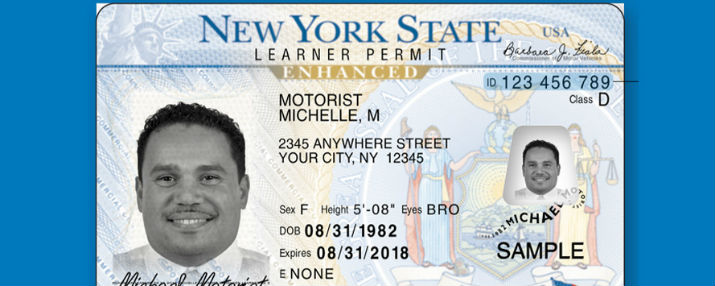 Technology protects New Yorkers from high-risk drivers and fraud. (Image via NY State)
The upgraded system increases the number of measurement points on the face from 64 to 128, doubling the number of measurement points mapped to each digitized driver photograph in order to improve the system's ability to match a photograph to one that already exists in DMV's database.
The system also allows professionals to overlay images, invert the colors, and convert images to black and white in order get a better view of scars and facial features. Those trying to pull one over on the system will have a difficult time since different hair styles, glasses, and other features that change over time –as well as those associated with age– do not prevent the system from matching images.
"Facial recognition plays a critical role in keeping our communities safer by cracking down on individuals who break the law," said New York Governor Andrew Cuomo, in a press release. "New York is leading the nation with this technology, and the results from our use of this enhanced technology are proof positive that its use is vital in making our roads safer and holding fraudsters accountable."
DMV investigators work with a number of federal, state and local law enforcement agencies to apprehend individuals caught by facial recognition technology who typically face one or more felony charges. Nearly half of those arrested by DMV investigators are accused of using a stolen identity to obtain a license when their original license under their true name was suspended or revoked.
"DMV is a national leader in the use of facial recognition technology, and we are encouraged by the success of our improved system in just a few short months. DMV's facial recognition technology prevents fraud by those who attempt to manipulate the system, including every-day motorists as well as commercial and for-hire drivers who transport goods and people throughout the state," said Terri Egan, DMV Executive Deputy Commissioner.
One example of the enhanced facial recognition technology helping investigators catch a perpetrator was in the case of a man accused of filing for a license under a stolen identity-- he allegedly stated that his information had not changed and that he has never had a suspended or revoked license. At the time of his application, his New Jersey commercial driver license under his true name was suspended for four alcohol-related offenses.
Facial recognition technology originally began being used in law enforcement six years ago and has since resulted in the arrest of more than 3,800 individuals who possessed multiple licenses.