Light-Emitting-Diode (LED) lighting is used to enhance sporting structures, nature preserves, concert halls, residential light bulbs, street lamps and now wax figures at the iconic Madame Tussauds San Francisco.
LED lighting from Soraa, a manufacturer of gallium nitride (GaN) LEDs, is being used to highlight the attraction that includes more than 100 wax figures of Hollywood celebrities, including Jennifer Aniston and Anne Hathaway, as well as politicians, musicians and others. The LED lamps feature Point Source Optics for high intensity, and uniform beams of light and Violet-Emission 3-Phosphor LED technology for rending of colors and whiteness.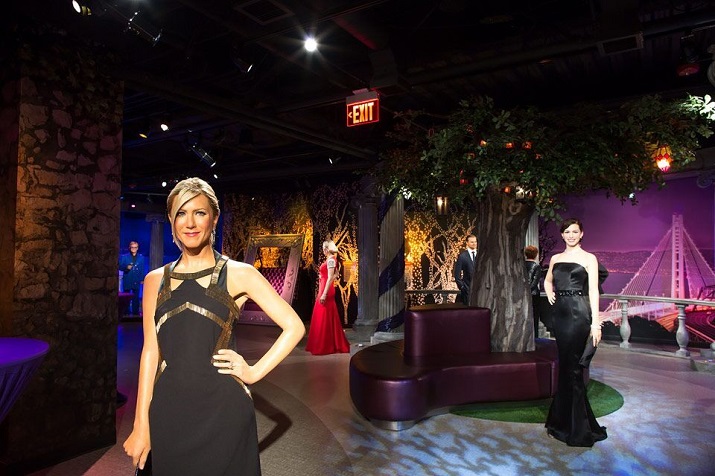 The new lighting at Madame Tussauds San Francisco allows for more than 100 wax figures to have more light while reducing heat exposure in the museum. Source: Madame TussaudsDesigners of Madam Tussauds wanted enhanced optics in addition to lighting that controls energy costs and heat in the attraction. Soraa's GaN LED technology allows for lamps to operate at currents more than five times higher than LEDs built on other materials, meaning a lot of light comes from a small source, resulting in less heat generated in the attraction and on the wax figures.
"Madame Tussauds San Francisco is an interactive 'must do' attraction, providing guests with unique opportunities to create memories with some of the world's biggest icons. Countless hours are spent to make these figures impeccable. Perfect lighting in the attraction is essential to bringing out the fine detail of these figures and to the guest experience," says Mark Frank, principal at Emphasis Lighting, the designers of Madame Tussauds.