Light-emitting diode (LED) lighting has been used to bring better illumination to sports stadiums, office complexes, construction zones and general home illumination, but now it is being used to bring a better experience to nature.
Soraa has installed its gallium nitride LED lamps to the Saalfred Fairy Grottoes in Thüringen, Germany, in order to illuminate the mineral formations found at the underground cavern. The LEDs will be used to bring out the subtleties of color in the stalagmites for the thousands of visitors that travel to see the cavern each year.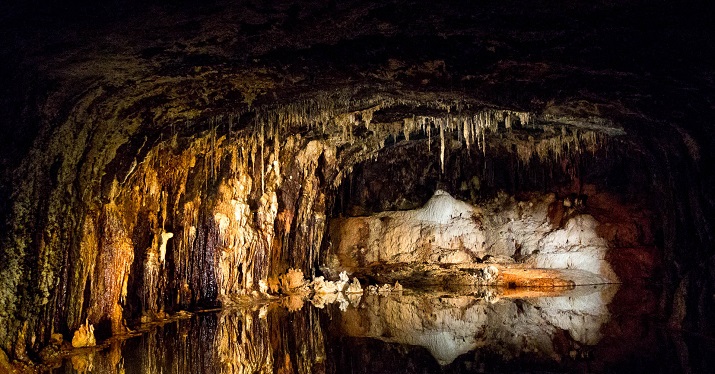 Soraa's LED lighting has been installed in the Saalfred Fairy Grottoes in order to illuminate the natural beauty of the mineral formations. Source: Gordon Axmann/Soraa Originally used as a mine for gold and silver in the Thüringian Slate Mountains, the discovery of alum shale used in the processing of alum and vitriol caused the area to be excavated and large underground caves were created. When the mines closed, the Saalfred Fairy Grottoes slowly filled with colorful stalagmites and stalactites, and in 1914 they were opened to the public for viewing.
However, Germany found that lighting the underground mineral formations was difficult, and previous lighting that was used created an industrial feel—producing flat, monotone colors. Soraa was chosen to bring its LED lamps to the space to reveal the real colors inside the caves by using different color temperatures and optics. This lighting produced a detailed look at the grottoes without altering the character of the natural formations, Soraa says.
Soraa says its GaN LED technology operates at currents that are more than five times higher than LEDs built on other materials. This allows for a large amount of light to come from a small source, resulting in a narrow beam that can illuminate a large area with a single shadow.