Philips Lighting has launched a new line of light-emitting diode (LED) bulbs that provide multiple light settings in homes where consumers work as well as relax.
The bulbs are plug-and-play and switch lighting without requiring structural changes, installing a dimmer switch or spending an unrealistic amount of money on lighting, Philips says. Consumers use their existing light switches to select one of the scenes to transform the room from a work environment to one where they can relax or entertain.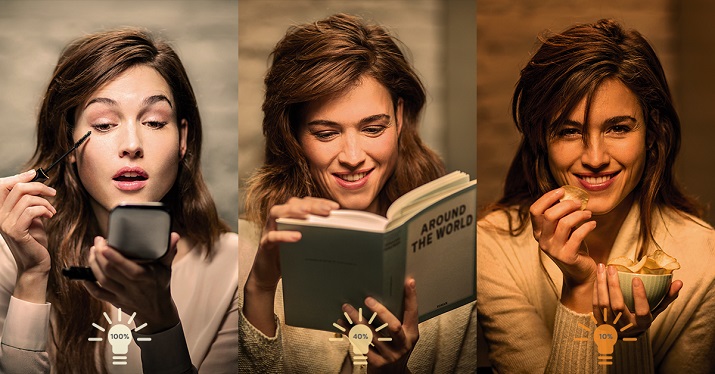 The SceneSwitch LED bulbs offer three settings to provide bright, warm and cozy light for multi-purpose needs in a home. Source: Philips Lighting The SceneSwitch LED bulbs include a memory function and three different light settings. The first is bright light when users need to see details such as applying makeup. The natural light setting mimics light that is similar to a 40W bulb and is less intense in order to create and invite ambiance when one needs to wind down and relax. Finally the warm light setting provides comfortable light for relaxing or watching a movie.
The Philips Sceneswitch LED 60W bulb is available now through retailers, and the 40W candle and 50W spot will be available beginning in September.
To contact the author of this article, email engineering360editors@ihs.com