Many technical groups are looking for ways to improve military aircraft and how they might be designed and manufactured in the future.
Scientists and engineers from BAE Systems and The University of Glasgow foresee that during this century small Unmanned Air Vehicles (UAVs) used for military operations could be "grown" in large-scale labs through chemistry, speeding up processes and creating aircraft in weeks instead of years.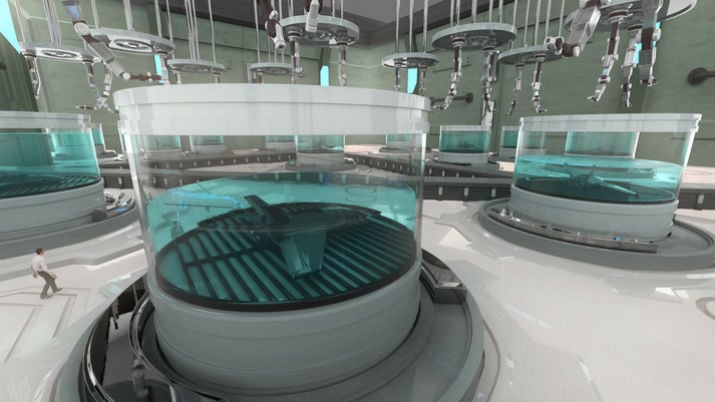 Does the future consist of chemically grown UAVs? (Image Credit: BAE Systems)
The engineers envision a machine called a Chemputer™, which could enable advanced chemical processes to grow aircraft, along with some of their complex electronic systems, from a molecular level.
This technology would use environmentally sustainable materials and support military operations in cases where a plethora of small drones might be needed quickly. It could also be used to produce multi-functional parts for large manned aircraft.
"The world of military and civil aircraft is constantly evolving, and it's been exciting to work with scientists and engineers outside BAE Systems and to consider how some unique British technologies could tackle the military threats of the future," said Professor Nick Colosimo, a BAE Systems Global Engineering Fellow.