The 3-D application vendor NGRAIN has developed a new application for Android tablets and smart glasses to be used for industrial 3-D content creation.
The NGRAIN Viewer allows businesses that operate heavy equipment, assemblies and other industrial applications to explore the use of smart glasses and 3-D content without having to develop a proprietary mobile 3-D application. The Viewer is an open-source product for Android, meaning businesses can use the application as a starting point and create industrial applications with it.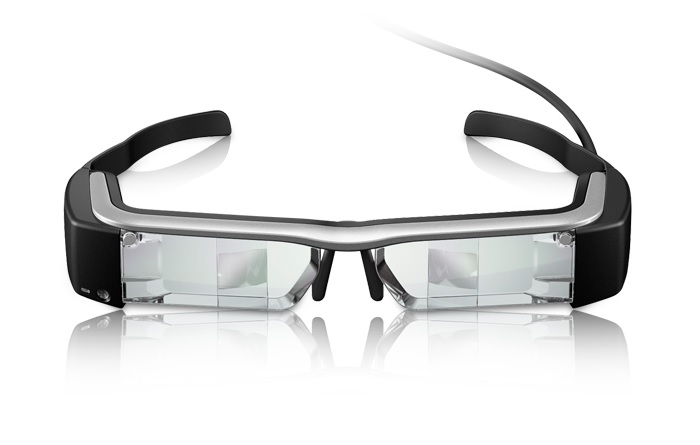 The Epson BT-300 smart glasses can be worn over regular glasses and come with an OLED display. Source: Epson The Viewer provides the source code to bootstrap a 3-D application for Android, load 3-D content, view animations, play step-by-step tasks and interact with content from NGRAIN's Producer Pro software.
One of the first producers of smart eyewear using the Viewer includes Epson with its Moverio BT-200 and BT-300 smart glasses. The glasses include a transparent glass with an OLED display using an Intel Atom processor, a five-megapixel camera and Android OS 5.1. The smart glasses can be worn over regular glasses and are set to debut later this year.
Epson says the largest barrier to augmented reality (AR) for smart glasses is the cost of content creation because it involves creating step-by-step 3-D models and AR content. Using the NGRAIN Viewer lowers the cost that is a critical part of enabling AR glasses to become mainstream in a variety of markets, Epson says.
To contact the author of this article, email engineering360editors@ihs.com