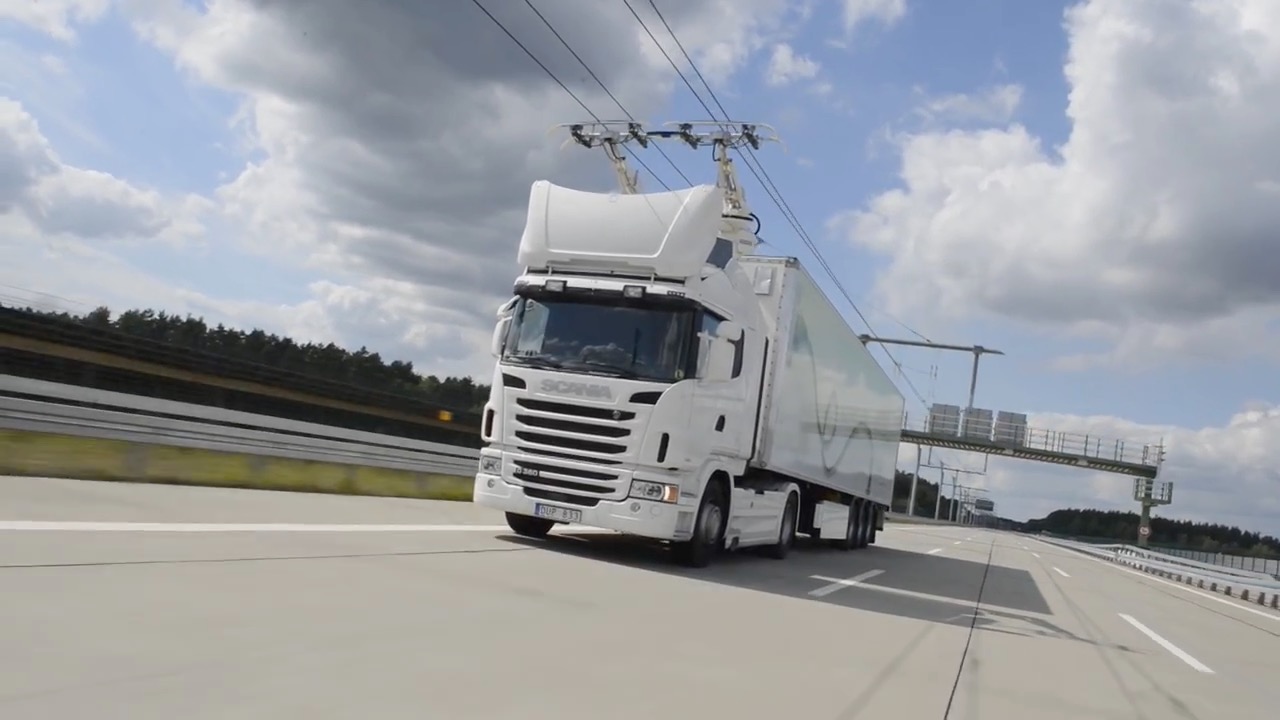 E-Highway Opens on Swedish Road
Bruce Springsteen may have the E Street Band, but now Sweden has what it calls the eHighway, a two-kilometer stretch of road north of Stockholm where diesel hybrid vehicles can operate on power supplied from an overhead contact line. The eHighway is twice as efficient as conventional internal combustion engines, says one engineer at the Siemens Mobility Division, which partnered with vehicle manufacturer Scania on the project. The core of the technology is an intelligent pantograph combined with a hybrid drive system. A sensor system enables the pantograph to connect to and disconnect from the overhead line at speeds of up to 90 km per hour. Trucks equipped with the system can draw power from the overhead wires as they drive or operate outside of the contact line, thus maintaining the flexibility of conventional trucks. The eHighway technology features an open configuration. This will allow battery or natural gas solutions to be implemented as an alternative to the diesel hybrid drive.
CO2 May Help Control Invasive Carp
Adding carbon dioxide gas to water could help control the movement and behavior of invasive carp in the Great Lakes. Scientists with the University of Illinois and the U.S. Geological Survey tested the effectiveness of infusing water with recycled CO2 gas to discourage the movement of bighead and silver carp. Both species avoided CO2-infused water in a research pond. Non-native Asian carp have the potential to damage ecosystems in the Great Lakes basin by competing with native fish and mussels for food. Large silver carp also may be hazardous to boaters because they can leap up to 10 feet out of the water when startled.
FAA Issues Rules for Drones
The Federal Aviation Administration has finalized the first set of operational regulations governing the commercial use of drones. The new rules take effect in late August and outline safety regulations for unmanned aircraft systems weighing less than 55 pounds that are conducting non-hobbyist operations. The regulations require pilots to keep an unmanned aircraft within visual line of sight and stipulate a maximum groundspeed of 100 mph. Operations are allowed during daylight and twilight—the latter provided that the drone has anti-collision lights. The new regulations also address altitude restrictions and other operational limits, such as prohibiting flights over unprotected people on the ground who aren't participating in the drone operation.