Since the dawn of the electronics industry, manufacturers have struggled to keep up with the pace of change, while test equipment makers have found themselves constantly in a Red Queen's Race—running as fast as they can just to avoid falling behind. At the same time, test costs have not declined as quickly as the cost of the products being tested. As a result, companies performing tests have had to create innovative alternatives to time-honored test strategies. Traditional solutions like rack-and-stack instruments and "big-box" automated test equipment may not offer the power and flexibility necessary to ensure shipping only quality products to customers.

A smart technology platform gives designers and developers a higher starting point.
The inexorable increase in the speed of innovation shows no signs of slowing down. Much of today's soaring growth comes from devices connected to the Internet of Things, the network that permits adjusting the thermostat in your living room while you bask on the beach in Barbados. According to research firm Gartner, by 2022 every household will have to cope with more than 500 connected devices.
So how do we test them? When computer requirements for specific applications began to outstrip hardware's ability to meet them, designers began to make the hardware more transparent. Customization fell to software developers who created innovative algorithms that could modify machine behavior on the fly, if necessary, without flipping switches or adjusting dials. National Instruments (NI), long an advocate of software-customized testing through powerful environments such as LabVIEW, insists that tests must follow the same path to stay competitive. In response, the company has redoubled its efforts to address the needs of increasingly demanding customers, taking advantage of those customers' histories and experience to blaze the trail forward.
Rather than build a rigid system from the ground up that relies on proprietary technology, NI's platform encourages creating a living solution—one that breathes and evolves to address each new challenge. The company's entire modus operandi depends upon melding together disparate solutions and molding them to meet the technology's latest demands. An insufficiently flexible platform will not adapt well to changing conditions, necessitating development of a newer (perhaps equally inflexible) platform of uncertain performance that will also approach obsolescence all too quickly.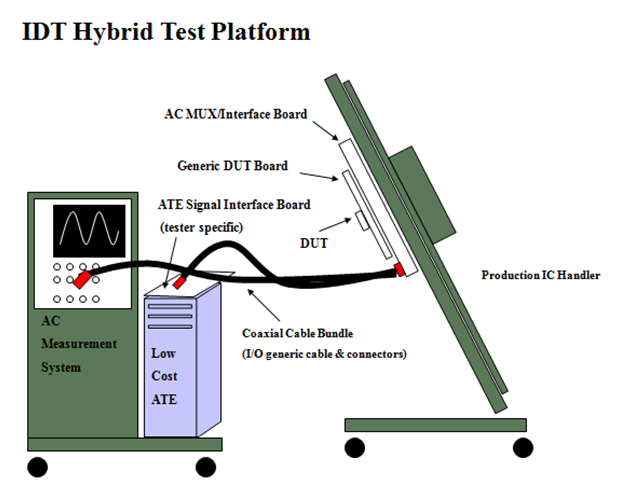 As The Economist observed in an article about data challenges facing numerous industries, "Knowing what to measure and how to measure it both present huge headaches for statisticians." ("Priceless," The Economist, June 18, 2016, p. 76) This is also true for test engineers. How can you select a proprietary hardware platform before knowing the best configurations and performance levels to address today's test problems, to say nothing of the future? NI approaches the problem this way: "We create [platforms] to help make our users more productive—sometimes even at the cost of our own efficiency." By specifying a flexible, software-driven oscilloscope, for example, customers can choose an instrument based on current needs, allowing upgrades over time, far superior to splurging on an expensive new instrument when needs change. Narrowing test parameters to test a power amplifier relates to settings in software, which you can modify as necessary to meet new challenges as they occur. And although your company may employ few dedicated test-software experts and may not have the experience to implement your own software customization, the open architecture allows joining forces with other users who have undoubtedly faced the same problems, increasing the number of application developers and the resulting variety and reliability of the customization.
Sharing innovations in this way includes numerous advantages over relying on vendors for the same services. The aggregate customer base employs more software developers than the vendor does. Cooperation helps everyone achieve higher-quality products while keeping test costs as low as possible. Whether you need simple handholding or new, more elaborate tools that work with the common platform, NI offers assistance from their own support people or from a list of trusted outside experts. Incorporating their expertise into your test strategy can provide far superior test solutions than the vendor alone can.
The source article includes a more comprehensive discussion of the rationale for software-based customization, along with several case studies on how the approach proved successful at other companies.
"Smart Devices Require Smarter Test Systems," National Instruments.