A team of researchers from Belgium-based learning center KU Leuven, the University of Strasbourg and National Center for Scientific Research (CNRS) have developed a new phosphor that could make light-emitting diodes (LEDs) more efficient and cost effective.
The phosphors were found to not just emit large amounts of light, but they are very cheap to produce. KU Leuven says the findings offer the potential to usher in the next-generation of fluorescent and LED lighting as well as biological imaging.
How They Did It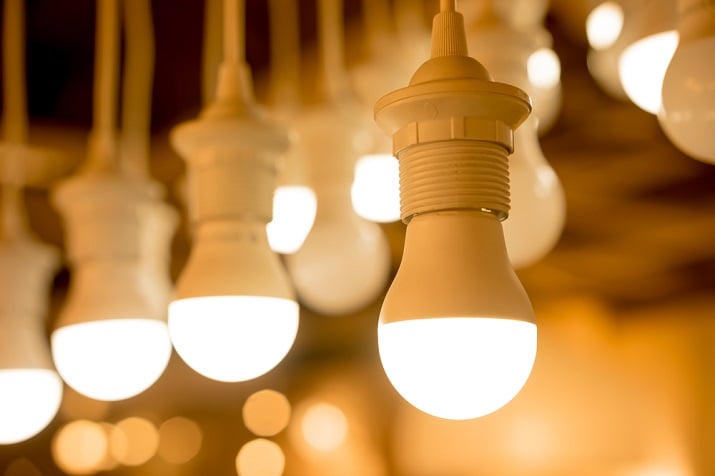 The new phosphor was created by combining silver clusters with zeolites in order to create a stable material that could provide more efficient LEDs. Source: KU LeuvenResearchers were able to use luminescent clusters of silver atoms, which contain optical properties and zeolites, minerals found either in nature or produced synthetically on an industrial scale, to produce the new phosphor. The problem with silver clusters is that they tend to aggregate into larger particles and lose their optical properties. The team was able to keep the clusters apart by inserting them into a framework of zeolites.
Zeolites have a well-defined framework of small molecular-sized channels, pores and cages. They are used in domestic and industrial applications such as washing detergent and water treatment.
"Zeolites contain sodium or potassium ions," says Professor Maarten Roeffaers, from the Centre for Surface Chemistry and Catalysis. "We used ion exchange to replace these ions with silver ions. To obtain the clusters we wanted, we heated up the zeolites with the silver ions, so that the silver ions self-assembled into clusters."
Researchers found that the structure, electronic and optical properties of the zeolites were strongly influenced by the silver clusters, as discovering that the shape of the silver clusters was essential to obtain the correct fluorescence properties.
The clusters of silver atoms can form into different shapes, including a line or a pyramid. Researchers found that the pyramid shape was the best for fluorescence properties and could be obtained by heating the silver ions in the zeolite framework, because they become "trapped" in the cages of the minerals and only could form a pyramid. Researchers say this shape and size emitted the most light with an efficiency close to 100%.
To contact the author of this article, email engineering360editors@ihs.com