FLI Charge has introduced a wireless charging system capable of providing power to smartphones, tablets and drones.
The charging system provides 40 watts of power and is capable of charging eight smartphones at the same time. Using conductive technology, the wireless charging system can charge high- and low-power devices simultaneously and charges them as quickly as if they were plugged into an outlet—regardless of their individual power requirements or positions on the pad.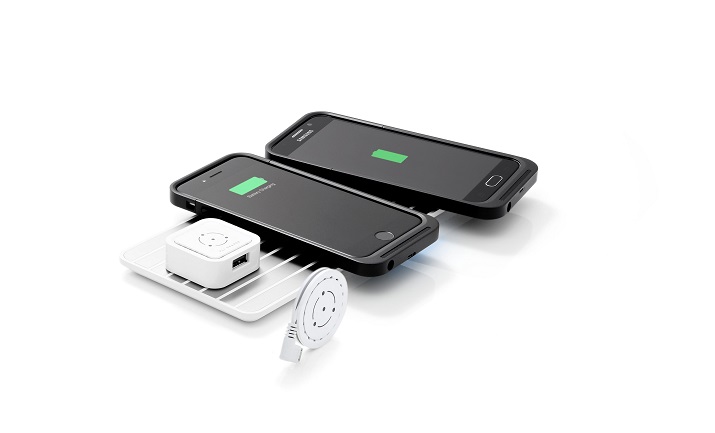 The FLIway 40 charging pad allows for charging as quickly as if plugged into an outlet. Source: FLI Charge Using FLI Charge's FLIcase, a smartphone can be placed in any orientation on the surface of the FLIway 40 charging pad. The pad also includes universal adapters to wirelessly charge USB-powered devices such as smartwatches, Bluetooth speakers and gaming controllers. The pad also immediately halts power transfer if a foreign object, such as a liquid, touches the surface of the pad.
FLI Charge has four products available: The FLIway 40 charging pad; the FLIcase that is compatible with Apple iPhone 6 and Samsung Galaxy S6 and S7; the FLIcube, a magnetized USB port with an embedded auto-detect feature for powering USB devices on the charging pad; and the FLIcoin, an adapter with an embedded and extendable microUSB or Apple Lightning connector.
FLI Charge currently has a crowd-funding initiative on Indiegogo.com for purchase of its products. For more information on this initiative, visit: https://www.indiegogo.com/projects/fli-charge-fast-and-powerful-wireless-charging#/
To contact the author of this article, email engineering360editors@ihs.com